Home
>>
Lifestyle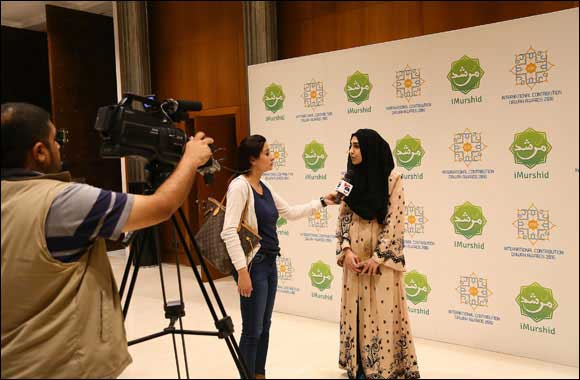 Dubai Witnesses First International Dawah Awards
Dubai: 22 Feb, 2016: The 1st international contribution to Dawah awards were recently held in Dubai at the Jumeirah Emirates tower hotel on 11th of February 2016. It was a private award show, sponsored by the creators of imurshid, the world's largest Islamic mobile application. This was the first of its kind award show in the world for those who have contributed towards spreading the peaceful and positive message of Islam through their speeches and creative projects.
The awardees included 'Youth icon award' for Nouman Ali khan, a well-known American preacher and CEO of Bayinnah institute Texas, Mufti Ismael Menk, Sheikh Yusuf Estes the CEO of guide us TV America who got the 'lifetime achievement award', Abduraheem Green CEO of IERA institute UK and Dr. Tawfique Choudhry CEO of mercy mission Australia and UK based. A few local organisations such as al Manar were awarded as well for their initiatives in Islamic work. The best movie award was also given to the 'inspiration series'.
Renowned scholar Mufti Ismail menk, popular Islamic & motivational speaker introduced & presented an award to 25 year old, Murcyleen Peerzada. Murcyleen was the only female Islamic speaker to have been awarded at the event apart from Dr. Farhat Hashmi who has been in the field of Islamic studies preaching for almost 40 years. Murcyleen Peerzada who hogged headlines last year for her dramatic flight from being the famous Indian film maker and Yash Chopra's protégée to turning into an Islamic speaker was awarded the 'upcoming in the field of Dawah award '. Murcyleen previously worked as an assistant director in Yash Raj films, however she walked out of it later to pursue Islam and the field of Dawah. Murcyleen was the youngest awardee at the international event out of all the 15 categories.
It was an emotional moment for those who were awarded, providing a rare sight for all attendees to see such great personalities spreading the positive message of Islam at a global level and be appreciated for their work.
Home
>>
Lifestyle Section