Home
>>
Government, Legal & Humanity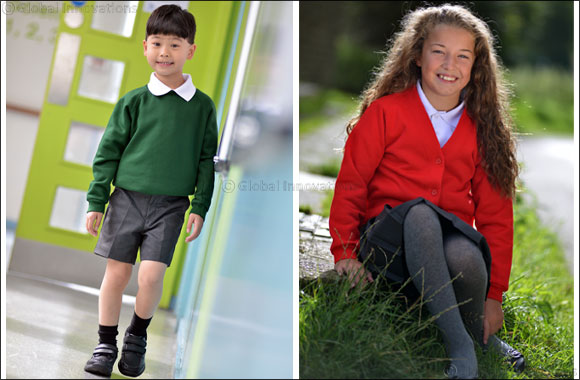 David Luke's Eco-friendly School Uniforms Set to Make GCC Debut in April 2016
• Available Exclusively at Zaks Kids Uniform Stores across Region
Dubai-UAE: 31 March, 2016 – School uniforms in the GCC region will gain an eco-makeover with internationally renowned David Luke, pioneers in sustainable fabrics for school uniforms, marking a regional launch across Dubai, Abu Dhabi, Al Ain, Doha and Bahrain in April 2016. Schools and parents keen to join the green trend can visit a Zaks uniform store in their neighbourhood to make their selections for the upcoming academic year.
Committed to durability and ease of care, the superior quality fabrics have been created keeping parents' priorities in mind. Following a rigorous testing process, David Luke ensures that the uniforms made from its eco-friendly fabrics last longer and reflect optimum style and comfort for regular use.
David Luke began its eco-friendly journey in 2012 by pioneering the first ever eco-uniform with a fabric made from 100% recycled plastic bottles. The successful technology has found high uptake in the western world from its hometown of Lancashire in North-west England all the way to South Africa following the growing momentum for environment-friendly and responsible alternatives. Parents, schools and teachers have increasingly embraced the revolutionary technology that works on the simple philosophy of 'making things better and improving lives in some way for everyone'.
Today, the brand's eco-uniform range utilizes recycled polyester fabric for crafting trousers and skirts, as well as sweat shirts and polo shirts. The wide variety of sizes and styles on offer also ensures that a comfortable fit is found for each individual.
The process of creating the sustainable, next-generation fabric begins with the collection of plastic bottles from recycling centres that are brought to the re-processing factory and sorted - based on type and colour. The bottles are then compacted into bales before being stripped of their labels and washed for shredding. Once shredded and passed through a processor, the bottles are shaped into identical strands.
Next, the resulting strands are cooled and cut to form a standard sized chip that is packed and delivered to the yarn mill. The yarn is created through a process that shapes a special eight-sided continuous filament which ensures minimal light reflection. Lastly, the yarn is woven into an extremely durable twill suitable for the creation of the eco-friendly uniforms.
Speaking on the GCC launch of the eco-uniforms, Richard Moody, Sales Director, said: "David Luke is delighted to introduce our fabric range in the Middle East. With environmental consciousness gaining high priority among consumers, we believe this is the right time to demonstrate to the upcoming generation how waste products can be used to generate functional commodities for everyday living through the process of recycling.
"For us, eco-friendly is much more than a watchword. We focus on shaping a responsible community and have partnered with schools and parents across geographies in our effort to make a difference and give the school uniforms market to a more ethical future - where materials are sourced more fairly and responsibly. Since the launch of eco-uniforms in 2012, we have saved a total of 8.84 million two-litre plastic bottles from going to landfill in the UK alone."
Zaks, the trendy kids' uniform store caters for a wide cross-section of schools across the region as a specialist in supplying durable school uniforms and school sportswear at competitive price points and choices of fabric. Zaks has 17 outlets in the region where it will house David Luke eco- friendly school uniforms.
Home
>>
Government, Legal & Humanity Section