Home
>>
Technology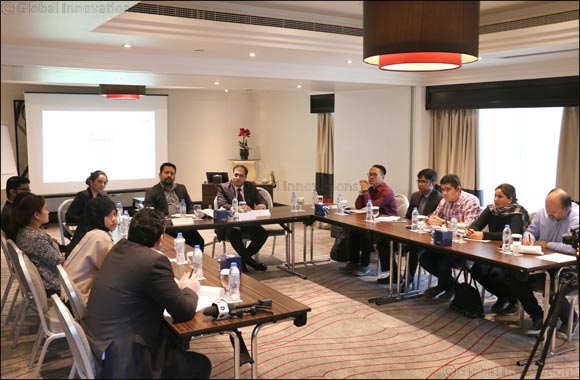 Smart Stores Expo 2017 to Highlight Design and Technology Innovation in Region's Retail Sector
The three-day inaugural expo will be held at ADNEC, Abu Dhabi from January 23
Dubai, UAE, January 11, 2017: With countries like Qatar, UAE, Saudi Arabia and Kuwait scoring quite high among the top 30 markets in 2016 Global Retail Development index (GRDI), and tremendous growth in the online retail sector, the middle east has become the global growth spot for retail innovation. Smart Stores Expo 2017 is set to be a catalyst for industry change with over 2500 retail professionals, including senior management, procurement specialists, IT directors, and designers from across the region expected to attend the event.
The inaugural expo will bring together the region's most influential retailers and solution providers under one roof to showcase the latest trends and technologies in the sector. The event will be held at the ADNEC Abu Dhabi from 23 -25 January.
Speaking on the occasion, Jayaraman Nair, Chairman, VIS Exhibitions and Conferences, organiser of the Smart Stores Expo 2017, said, "By embracing innovation and adapting to the latest trends like omnichannel environment, retailers can drive customer engagement and loyalty in region's competitive business environment. The rapid growth of online retailing, the rise of Internet of Things devices, and omnichannel solutions present both opportunities and challenges in the region. Smart Stores Expo has been carefully crafted to let regional retail players access most exciting ideas, tools and technologies as well as present a platform for discussing trends and best practices, over an intense three days."
Reflecting the multifaceted nature of modern retailing, Smart Stores Expo presents four specialised themes - Smart Store Design, Smart Store Technologies, Smart Store Services and Smart Virtual Stores. Together these themes underscore the importance of latest developments in the retail sector, including online-to-offline commerce, shopping apps, instore technology and design, Apps, sophisticated payment and logistics solutions, and social media engagement to gain customer loyalty.
The Expo presents a wide array of technology solutions for the retail and hospitality markets. These include point of sale (POS) systems, RFID tracking systems, mobile applications and security systems from large international manufacturers and solutions providers, as well regional and local innovators. The event will also feature all elements of shop design and visual marketing, with an emphasis on the latest interior design, flooring, displays and lighting to help retailers and contractors create customised and unique in-store experiences.
Meanwhile, the two-day conference held as part of the Expo will highlight latest retail strategy and innovation, including concepts like connected retail in the GCC Region. Key speakers include Andrew Williamson, National Director - Head of Retail MENA, Design and Leasing Consultant - JLL; Mohamad Jaber, Group Marketing and Communications Manager, Paris Gallery; Nicolas Rubeiz, Head of Retail - KSA - Chalhoub Group; and Tania Moubader, Director, Retail Operations Atlantis, The Palm. They will cover a range of topics such as market and e-commerce trends, new technology, and design solutions.
Home
>>
Technology Section