Home
>>
Banking & Investments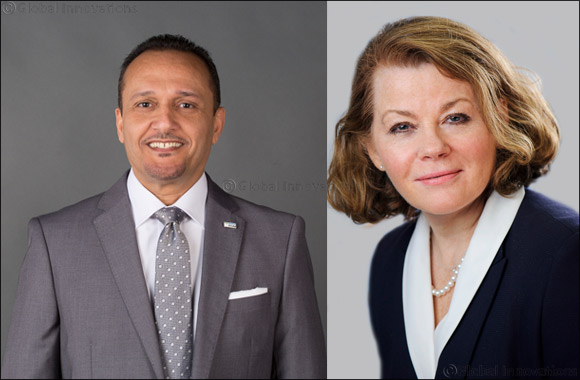 19 Audit and Advisory firms participate in RSM MENA Conference 2017 in Dubai
Dubai, United Arab Emirates, May 16, 2017: RSM International, a global network of independent audit, tax and consulting firms, welcomes Managing Partners and other attendees from 19 member firms across the Middle East and Africa to the MENA Conference 2017. The conference hosted at The Westin, Habtoor City discussed the challenges and opportunities for the RSM firms in the MENA region.
Introduction of VAT in the GCC region in 2018 formed the crux of the discussion at the 53rd year of RSM conference, highlighting the firms' preparedness to boost the efforts of the GCC member firms. The delegation also discussed cross-border growth opportunities for clients, business development areas for RSM, strategized key pointers and elaborated on how the upcoming announcement of VAT will affect the Tax and Audit industry in the region.
Jean Stephens, CEO of RSM, said: "It will be interesting to study the impact of the introduction of VAT in the UAE and its neighboring countries. Our conference gave us the valuable opportunity to focus on this important development for the region and specifically how the RSM Centre of Excellence for Tax can boost the efforts of the GCC member firms in order to continue to provide the highest quality services to clients in the region and beyond."
RSM has a strong presence in the region, evidenced by the list of attendees which includes Partners from: Bahrain, Chad, Egypt, Iraq, Ivory Coast, Jordan, Kuwait, Lebanon, Morocco, Oman, Palestine, Qatar, Saudi Arabia, Tunisia, and UAE. In addition to these partners, RSM also welcomed guest firms from France, Pakistan, Benin and Mali.
Dr. Bassam Dahman, Managing Partner and RSM Regional Leader, MENA added: 'We're delighted to welcome our regional counterparts from the region to attend the MENA conference this year, and particularly look forward to greeting our representatives who look at the MENA region as a highly potential market for serving their clients. With all the knowledge sharing, technical workshops and conference, we are hopeful that our members from 19 firms, which are part of our international group will see this as a great platform and indulge in adapting best standards that are practiced globally.'
Home
>>
Banking & Investments Section