Home
>>
Government, Legal & Humanity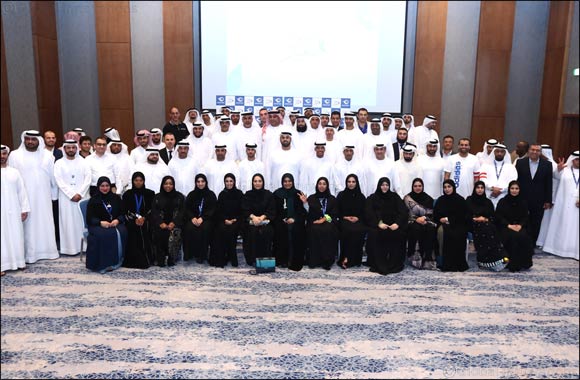 Emirates Post Group Holds First 'Change Retreat' in Ras Al Khaimah

The Emirates Post Group held a 'Change Retreat' on Coral Island in Ras Al Khaimah to discuss strategic plans and future challenges. The retreat was inaugurated in the presence of the Group's Acting CEO Abdullah Mohammed Al Ashram, the executive managers, other managers, and customer service employees.
Abdullah Al Ashram said that previously, the Emirates Post Group had focused on a strategy to develop postal and digital services, and that it had set clear strategic objectives to achieve these goals by 2021.
He added that staff from different sectors participated in the Change Retreat to establish an integrated system that takes into consideration the outlook for the future, that adopts innovation as a work methodology, and that promotes positivity and happiness. These objectives emerged from the strategic plan, and they will help employees to become better acquainted with the performance indicators required over the next five years.
Mr. Al Ashram explained that human resources are the cornerstone of any strategy under development, and that the Group must have clear objectives if the strategy is to be a success. The Change Retreat initiative was the first step in changing the system and the way of working.
Sami Al Khaja, Executive Director of the Support Services Sector, said that the Change Retreat was organised to study the best ways to implement the Group's strategic plans with the employees' participation. The retreat also offered an opportunity to review initiatives and achievements that support the vision and guidance of the wise leadership, and to help to achieve the UAE's Vision 2021, which aims to make the UAE one of the best countries in the world by 2021.
At the retreat, participants discussed strategic plans, future challenges, and the promotion of sustainable development, national values and identity, in addition to other important topics. The participants said that the retreat was an important starting point for excellence and innovation.
Home
>>
Government, Legal & Humanity Section