Home
>>
Lifestyle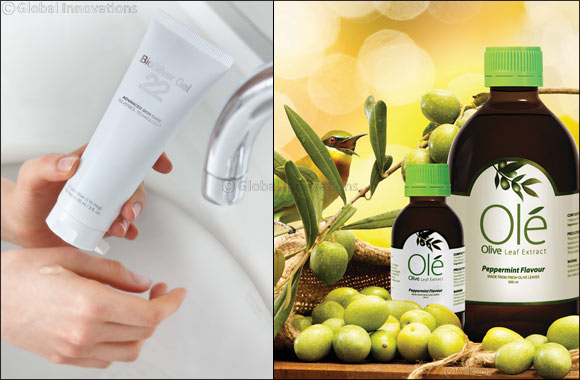 5 Healthy Back-to-School Tips from QNET
Dubai, United Arab Emirates, 9th August 2017: As we enter the final month of summer vacations, children will have to slowly start to prepare for another school year. The beginning of the school year is a perfect time to set the stage for healthy eating habits, which can be carried forward into the upcoming year.
Sunny Shaper, QNET personal care expert says, "As a personal care and health expert, I regularly counsel parents about the benefits of healthy eating for their children."
Here are some top tips for moms:
Eating breakfast as a family is a great time to bond and spend quality time together. Make sure to include foods like eggs, whole grain toast, berries, and unsweetened cereal with milk in your kids' diet. The idea is to keep them satisfied and full until lunch break.
Give them health supplements such as Olé, an olive leaf extract that is widely considered the ultimate natural defender of the immune system. It contains 400% greater antioxidant capacity than Vitamin C, and up to 40 times more polyphenolics than extra-virgin olive oil. Why is this good for your kids? The extract from olive leaves contains various trace elements that are vital to good health, including Vitamin C, iron, zinc, selenium, chromium, beta carotene, and a wide range of important amino acids. Traditionally, olive leaf extract has been used to treat fevers, cold and flus, common coughs and asthma, and maintaining a normal and healthy cardiovascular system. Kids can drink one teaspoonful of Olé a day straight from the bottle, or mix one teaspoon of Olé with their favorite fruit juice in the morning.
Incorporate sports and outdoor activities into your children's daily routine to keep them fit while also keeping their weight under control. Take some time out to take them for bike rides in the community gardens or enroll them in fun after-school activities. Make sure they drink enough water and stay hydrated throughout.
Keep your kid's skin germ-free with QNET's BioSilver 22 Gel, an advanced skincare product uses SilverSol® Technology, featuring the power of engineered nano-silver that can be applied topically for cleansing, sanitising or even as part of daily skincare routine. BioSilver 22 is a clear, odourless non-greasy gel that contains no alcohol or preservatives and does not dry the skin. It is recommended for external use on skin for treatment of acne, rashes, bruises, light burns and for various cleansing and sanitising purposes.
Try to maintain a balance between homework and assignments, and leisure time like TV, video games, and sports, as it is important to focus on their mental well-being too.
Home
>>
Lifestyle Section