Home
>>
Entertainment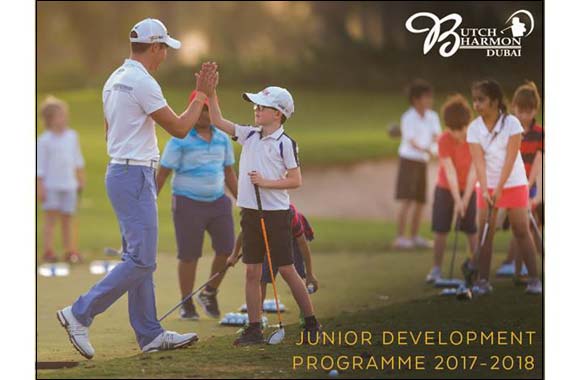 How Butch can you get?
How Butch can you get?
"Dad, I want to join my friends at golf class!"
It's not the usual request you hear from a child of 10 in this day and age. Most of time you'd expect the majority of them to be fixated on some digital screen or another engaging in whatever fantastical concoctions the wizards of the Cyber-world had presented. And let's be honest, I'm no Tiger Woods either, so I didn't really set a good example. The last time I tried my hand at the game involved getting the ball past the big red windmill to where the hole actually was. Before I got my son into a course, I needed to find out for myself what was going on, so off to the Butch Harmon School of Golf we went.
Straight through the doors of this institution you walk, and you get a feeling that this is a home of champions. Why wouldn't it be? After all, Butch Harmon himself mentored some of the top golfers of recent history including Tiger Woods. There are pictures of champions and their signed major flags lining the walls everywhere you look- it really does get the juices flowing! I smiled to myself as I passed the fitness centre and saw the kids doing functional workouts and having great fun. The two boys closest to me were doing wheelbarrow exercises followed by balance games. Clearly the institute had a long-term vision in sight for its students. At the far end of the class someone laughed heartily: a student had managed to pick up their coach by the legs and wheelbarrow him across the room. My interest having definitely been piqued now, I rushed outside to the short game area.
Apart from the sublime landscape of the training grounds, the school as a whole is surrounded by the lush greenery of The Els Club Dubai and the Victory Heights neighbourhood of Dubai Sports City. I looked around in excitement, soaking in the atmosphere. To one side, some kids were practicing their swing technique with their clubs. In the distance, two boys had a pyramid of golf balls each in front of them and were working on their short games. As a coach later explained "…the school has a nice mix of physical literacy challenges with age- appropriate golf skills, the ultimate goal is to make them awesome at both! An amazing teaching technique, I thought to myself. My son's really going to enjoy this. Hey, is that the full moon appearing in full daylight-
"Excuse me sir! Are you alright?"
It's one thing viewing the sublime landscape of a golf green standing up, but it takes a certain on-ground perspective to truly appreciate it! I opened my eyes and stared at the trees around me.
"Oh my goodness, I'm so sorry!" said the coach "We were working with Dave on his Green Reading Skills! He's growing quite quickly at the moment so we're focusing more on short game! Are you OK?"
I looked up at where Dave was and smiled. There he was putting balls towards my feet waving at me with my son both beaming with smiles! These guys clearly know what they're doing. That, there, was the aiming talent of a professional sniper! I wanted in right away. "I'm fine," I replied, "but I'd love to know more about your courses. They seem so engaging!"
The coach smiled at me and put an arm on my shoulder as he looked over to the children. "Of course, what did you have in mind for your son?"
"Actually, do you also coach adults?"
"To register your junior email reservations@butchharmondubai.com or call 044251040 or visit http://www.elsclubdubai.com/elsclubdubai/bhsgdubai/golf/"
Home
>>
Entertainment Section