Home
>>
Government, Legal & Humanity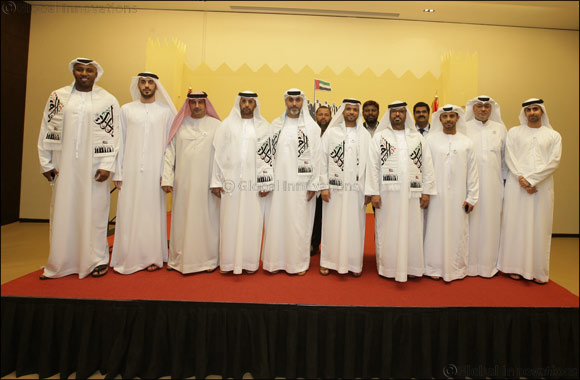 SENAAT hosts traditional festivities to celebrate the UAE's 46th National Day
Abu Dhabi – UAE, December 3, 2017: Senaat ("Senaat" or "the Group"), owned by the government of Abu Dhabi, one of the largest industrial investment holding companies in the UAE, today joined nationwide celebrations for the UAE's 46th National Day.
All employees gathered for a show of solidarity to honour the spirit of the union and celebrate the nation's 46 years of commendable success, engaging with traditional craftsmen and folklore performers for a refreshing journey through the UAE's rich culture and heritage. They also participated in quiz competition to enlighten their knowledge about the country's insightful history and its major achievements.
Addressing the employees on the occasion, H.E. Eng. Jamal Salem Al Dhaheri, CEO of Senaat said: "I would like to extend my congratulations to His Highness Sheikh Khalifa bin Zayed Al Nahyan, President of the United Arab Emirates, His Highness Sheikh Mohammed bin Rashid Al Maktoum, Vice President and Prime Minister of the United Arab Emirates, and Ruler of the Emirate of Dubai, and His Highness Sheikh Mohammed bin Zayed Al Nahyan, Crown Prince of Abu Dhabi, Deputy Supreme Commander of the UAE Armed Forces, and all esteemed rulers of the United Arab Emirates."
He added, "What is truly remarkable is the pace at which the UAE has made significant progress as one of the youngest nations in the world. Year after year, the UAE continues to further strengthen its global competitiveness and positioning while making great strides towards its well-informed vision. The UAE National Day is a moment of great pride and joy. Today, we commemorate what we truly stand for and reflect upon the nation's dynamic growth and development on all fronts, especially in industrial specialisation in line with the economic diversification strategy."
Senaat is one of the UAE's largest industrial holding companies, managing more than US$7.3 billion (AED26.8 billion) of industrial assets, for the Government of Abu Dhabi. Senaat is mandated to create, optimise, promote and champion investments in Abu Dhabi's industrial sector. It is a key contributor to Abu Dhabi's Economic Vision 2030, which aims to diversify the emirate's economy away from its reliance on the hydrocarbon sector by developing a strong industrial capability.
Home
>>
Government, Legal & Humanity Section