Home
>>
Entertainment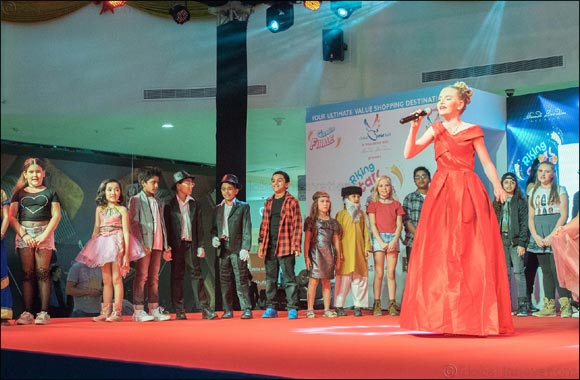 Rising Star 2017 show at Dubai Outlet Mall gives kids an ideal platform to showcase their creativity & aspirations
Kids emulate their favorite role models inspired by artists, philanthropists and various professions
Dubai, UAE (December 27, 2017): The creativity and aspirations of kids were on full display at Rising Star 2017, a show with a difference which was organised by Dubai Outlet Mall recently. The show was a platform for kids to emulate their favourite role models who served as a source of inspiration.
Rising Star 2017 had more than 35 kids from Dubai participating in three age groups between 7-10 years, 11-14 years and 15-18 years and was organised in association with Miranda Davidson Studios. In the initial stages of the show, the kids had identified their favourite role models and then discussed their specific looks.
The kids then dressed up like their favourite role models and had a short performance depicting them. Based on an online voting process starting from the initial stages, Rameen Khuram was eventually declared the winner and received a prize and certificate from Dubai Outlet Mall management for her efforts.
Popular artists like Beyonce, Ariana Grande, Dua Lipa and Micheal Jackson topped the list of favourite role models. The appeal of actors were also on display with some kids having stars like Emma Watson from Hollywood and Varun Dhawan from Bollywood as their role models. Professional occupations like doctors and philanthropists were also a source of inspiration for some participants.
The event was also supported by several prominent retail partners like Sacoor Outlet, The Deal Outlet and The Labels Factory Outlet.
Home
>>
Entertainment Section