Home
>>
Government, Legal & Humanity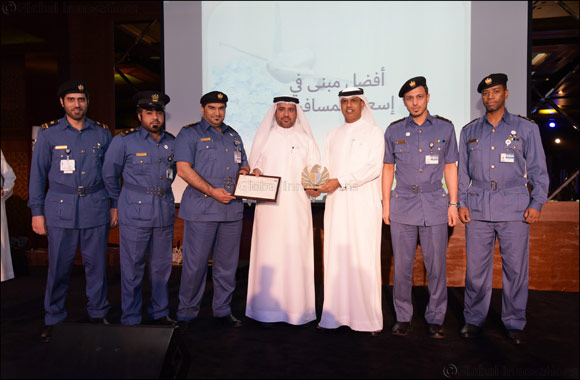 Passenger Operations Department at Dubai Customs awards its distinctive employees
Dubai – 28 Jan 2018: As part of 1st UAE Customs Week, The Passenger Operations Department of Dubai Customs organized an honouring event to celebrate the achievements of its distinctive employees which aims to inspire and urge them to more contribution and dedicated service.
The event was held under the theme "Happiness & Loyalty at Intercontinental Dubai Festival City Hotel. It included a march done by inspectors of Passengers Operation Department, a video on the department's achievements during 2017, a competition and a laser show.
Director of Dubai Customs Ahmed Mahboob Musabih reaffirmed the department's resilience and commitment to develop its human capital in support of society's safety and security and economic growth. He applauded the role the Passenger Operations Department plays in facilitating legitimate trade and helping passengers.
Musabih added: "The world is witnessing a number of economic challenges and security concerns, and this urges us to be more resilient and alert to keep our country safe, secure and prosperous".
On his part, Ebrahim Al Kamali, director of Passenger operations at Dubai Customs said the department awards its employees every year to encourage them for even more distinctive and dedicated work.
He pointed out that nominees for DGEP's Supervisory Employee, Unknown Soldier, and New Employee categories.
"Travel through Dubai airport is now an easy hassle-free experience through smart technologies such as electronic passport gates.
"The Smart Inspection System, for example, reduces inspection time by 50 per cent to 70 per cent,' said Al Kamali.
Home
>>
Government, Legal & Humanity Section