Home
>>
Home, Furniture and Interiors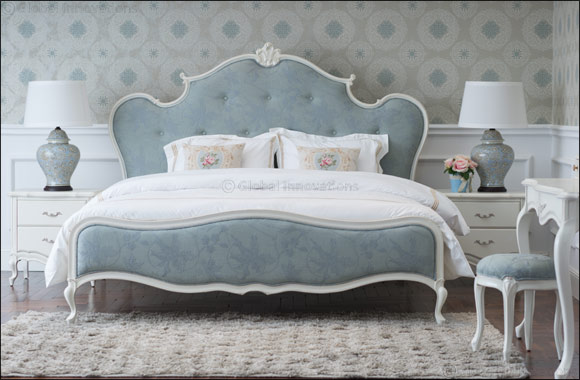 2XL launches Malmo Bed with floral designs for a vintage shabby chic inspired master bedroom
Dubai, UAE; February 13, 2018: 2XL Furniture and Home Décor, UAE's homegrown retailer for luxury furnishings, has launched its new Malmo Bed in light blue with floral motifs, to turn the bedroom into a place of peaceful retreat. The bed features a white frame with wooden curved legs.
According to Amit Yadav, Marketing Manager at 2XL, "This beautiful bed creates a shabby chic paradise with floral designs on a blue background. It has a calming effect on the senses, which is what you need after a busy day. It will go very well with matching wall papers to enhance the overall look of the bedroom. We also have perfectly carved night stands and dressing table in white to go with the bed."
The Malmo Bed is made of medium density fiber board. The cushioned headboard features floral motifs for that feeling of serenity and peace. Most importantly, it is perfect for comfortably sitting up for a late-night chat or reading your favorite book.
The Malmo Bed is available for AED 6,744, the night stand for AED 2,139 and the mirror for AED 3,171.
Home
>>
Home, Furniture and Interiors Section