Home
>>
Fashion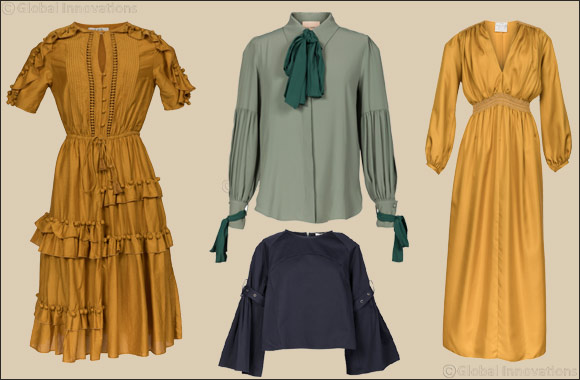 Dual Investments Brand LE66 to Relocate from City Walk to New Dubai Location in 2018
Dubai, UAE, February 15, 2018: One of Dual Investment's leading fashion brands, the world renowned Parisian concept store LE66, will relocate from its location in City Walk, to a more established retail location in Dubai in the upcoming year. Many of LE66's products, fashion lines and items, will be on sale in the coming weeks, before the City Walk location closes down, and LE66 reopens at its new location, yet to be announced.
The iconic LE66 flagship, located at number 66 Champs Élysées in Paris, expanded internationally in 2015, opening locations in Lebanon and Saudi Arabia. Its daring style across women's wear, men's wear, shoes, fragrances and accessories came to Dubai in 2016, offering a truly European shopping experience featuring world-renowned brands from the French original such as Sandy Liang, Maison Kitsune, and Golden Goose, to designers previously hard to find in Dubai, such as AKS (a local GCC brand), Erika Cavallini, and Carolina Ortiz.
The brand epitomizes the city of Dubai, offering a range of euro-centric styles for the city's avant-garde clients. Stocking over 150 distinctive designers and featuring 30 collections exclusive to the store, LE66 Champs Élysées, is the perfect complement to the Middle East's diverse cultural and creative hub, with its edgier and contemporary styles.
LE66 also hosted successful charitable initiatives in recent months, combining the expertise of the concept store, and the Friends of Cancer Patients society. The collaboration in October and November drew attention to Breast Cancer Awareness and the annual 'Movember' campaign. Celebrities, brands, and influencers played various roles from designing custom t-shirts to giving inspirational talks. LE66 also designed three distinctive t-shirt designs for the cause, with all profits being donated to charity. The novel way of contributing through fashion, which is itself designed by celebrities, made a significant impact both with fans of LE66, and the Friends of Cancer Patients society (FoCP).
Fans of the brand will also be delighted that as the concept store commences its closing down sale in the coming weeks at its current location in City Walk, shoppers will benefit from up to 90% off retail prices.
With the new location yet to be announced, Dual Investments has indicated that the new LE66 outlet will continue to enhance and further serve Dubai's fashion needs, catering to the city's ever more discerning clientele, and continue to offer Dubai and the UAE the trendiest global styles from some of the world's most recognizable brands.
Home
>>
Fashion Section