Home
>>
Technology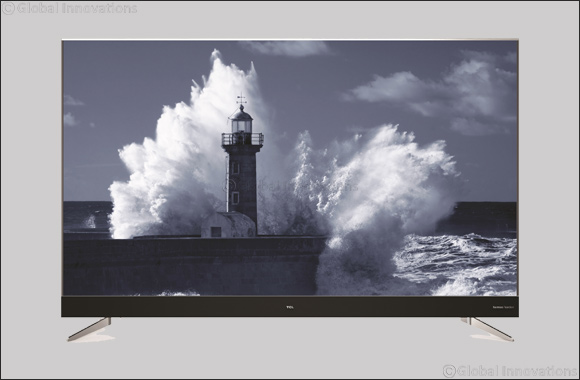 Chinese TV Brand TCL Challenges Top Global Players
TCL surges ahead in sales volume globally threatening established players of the TV market
United Arab Emirates, Dubai, 18th Feb 2018: The leading innovator in developing QLED technology and products, TCL Multimedia Technology Holdings Limited, has edged its way forward to take the 3rd leadership position right behind Samsung Electronics and LG Electronics.
TCL sold 4.53 million TVs and posted a market share of 8.3% in the global TV market last year making it the first Chinese TV manufacturer recording a global market share of at least 8% on a quarterly basis.
TCL as a brand has been seen implementing smart marketing tactics leading to increased sales; such as their association with Roku - a video streaming company in the North American market, in the development of smart TVs. TCL also recently signed on the famous Brazilian football star, Neymar Jr., as part of its marketing strategy increasing the visibility of the brand thus giving stiff competition to the top brands.
This year, Samsung Electronics' annual TV sales volume has been estimated to be less than 45 million units for the first time since 2009! Both Samsung Electronics and LG Electronics are looking to defend their market shares in the global TV market by adding more premium TVs to their product lineups.
Niranjan Gidwani, CEO, Eros Group, authorized distributors for TCL in the UAE commented, "We have long expected the unprecedented growth of TCL and foresee its rise up to the number 1 spot as it continues to be a strong force even in the MENA region besides North America and Europe. We have been fortunate to witness the upward trend of TCL first hand especially in the UAE market and are proud to invest in, and represent the brand in this market."
Home
>>
Technology Section