Home
>>
Healthcare & Medicine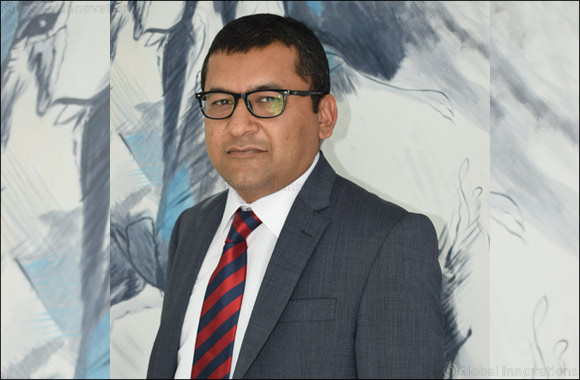 Pure Health to operate National Unified Medical Records program
Pure Health will build the entire software platform and hardware infrastructure for the Riayati program
DUBAI - February 19, 2018: His Highness Sheikh Mohammed bin Rashid Al Maktoum, the Vice President and Prime Minister of the UAE, and ruler of Dubai, launched the Riayati Platform, the United Arab Emirates National Unified Medical Records program.
Pure Health, the UAE's leading healthcare solutions provider has been mandated to Develop, operate and manage the innovative initiative, the company announced during Medlab 2018. The UAE Ministry of Health and Prevention (MOHAP) has signed an agreement with Pure Health to build the entire software platform and hardware infrastructure for managing the Riayati program.
Riayati is part of the UAE Vision 2021, in which His Highness Sheikh Mohammed bin Rashid Al Maktoum aims to bring better healthcare to the UAE residents. Several government initiatives will be launched in the healthcare sector across the country with the establishment of a national level Unified Medical Record system for every citizen and resident of the UAE is the first step.
Speaking about the initiative, Mr Adnan Asif, Chief Operating Officer of Pure Health, said, "We are proud to be part of this visionary initiative and develop a system that benefits the people of the UAE. The National Unified Medical Record program will connect public and private sector healthcare providers across the United Arab Emirates to create a secure way to access and share the right health data with the right people in real time. The program has been designed by Ministry Of Health And Prevention and Pure Health."
"Pure Health will be responsible for working with all relevant government and private sector entities to connect every hospital, clinic, pharmacy and patient medical records on a centralized database system. The platform will be leveraged to perform population health analytics and provide insight to the clinicians so that better healthcare can be provided to the population of the country," he added.
"The tools and technologies from renowned global healthcare technology providers were evaluated for the Riayati platform. The programs built by countries like the USA, Canada, Singapore, the UK and the subsequent implementation were considered. Based on these workshops, market study and advice of renowned healthcare experts, a detailed feasibility report was prepared by Pure Health for Ministry Of Health And Prevention that created a need for such a program," Mr Asif further said.
In the beginning of 2017, a series of workshops were conducted with key stakeholders like the Dubai Health Authority, Department of Health Abu Dhabi, Dubai Healthcare City, Ministry of Interior, Emirates Identity Authority, Dubai Smart Government and other government authorities and leading healthcare technology experts were engaged to conduct a detailed study of the UAE healthcare market and technology ecosystem.
Speaking about Riyati, Mr. Rajesh Dugar, Program Manager- National Unified Medical Records at Pure Health, said, "The healthcare landscape is continually evolving and looking towards smarter technology to improve population health. It forces traditional practices to rethink their approach to care. The result is a modern twist on traditional models, with predicted outcomes including technology-enabled teams, new care sites, data-driven decisions and superior customer service."
"Currently, most of the patient information is stored in disparate systems across the healthcare community, from physician offices to hospitals. Many of these systems do not interoperate or exchange patient information. Because of this, a practitioner in any healthcare facility may have difficulty in obtaining complete information about a patient currently being treated," he added.
"Such an absence of prior information may lead to repeated tests and procedures. It may also lead to medical errors being made. With Riayati, patients will no longer have to provide the same information to every new doctor they visit. Information will be available online to anyone authorized to see it within the healthcare system," Mr. Dugar added.
By creating the system and ensuring a safe and secure platform, Pure Health will ensure increased transparency and visibility around clinical outcomes, which will also ensure a high and fast performing health care system. Pure Health will manage and operate the system while fully assisting government entities in assuring correct usage of data and information.
Along with the Ministry of Health and Prevention, Pure Health aims to bring a unified structure in place and to create a seamless pool of information to benefit the entire healthcare system in the country.
Home
>>
Healthcare & Medicine Section