Home
>>
Banking & Investments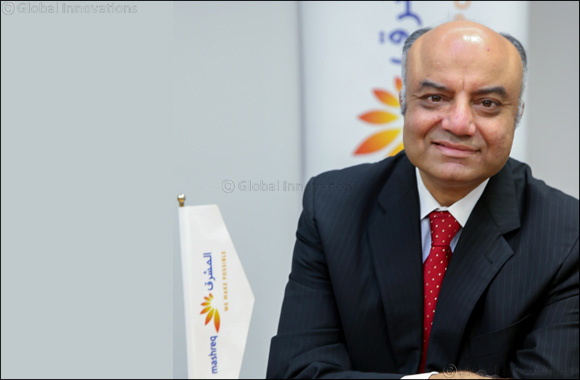 Mashreq Bank Selects Blue Prism to Drive Innovation Across All Banking Functions
UAE's leading bank adopts Blue Prism's Digital Workforce to transform business operations while increasing customer satisfaction
Dubai, UAE, February 25, 2018: In its efforts to continue pioneering innovative banking solutions, UAE's leading financial institution, Mashreq, announced that it is working with Blue Prism (AIM: PRSM) to increase productivity, improve customer experiences and deliver new services.
Mashreq selected Blue Prism's secure, scalable and easy-to-use Digital Workforce to deliver greater operational efficiencies, higher accuracy and a massive reduction in processing time for new and existing customer services. The bank is using Blue Prism to integrate artificial intelligence (AI) and automate dozens of mission-critical processes across multiple business functions, including banking operations, compliance, customer care and their technology help desk.
"We are harnessing the power of Robotic Process Automation (RPA) to create customer-centric solutions that can help us deliver on the promise we have made to our customers—to enrich their banking and financial experiences through innovation," said Mr. Sandeep Chouhan, Group Head of Operations & Technology at Mashreq Bank. "The efficiencies and improvements enabled by Blue Prism's Digital Workforce Operating System cut across numerous departments and enable us to be more responsive and agile as an organization. After evaluating several RPA offerings, we selected Blue Prism because it was the most scalable, secure and compliant solution available."
As a result of automating many internal tasks and processes, Mashreq Bank has seen more than 150,000 secure and error free transactions executed daily. Mashreq's deployment of Blue Prism has delivered a better issue TAT (Turn Around Time) by 65 percent on manual processes, and reduced customer complaints by 90 percent. In addition, individual branch productivity is up by 60 percent due to the bolstering of human workers with RPA tools that boost productivity.
"Industries like banking, insurance and financial services are ripe for the disruption and digital transformation that RPA brings," said Dr. Jing Bing Zhang, Research Director and lead analyst, Worldwide Robotics and Asia Pacific Manufacturing Insights, IDC Asia Pacific. "The level of automation goes beyond streamlining administrative and transactional tasks. Service quality and time to service - how fast you can deliver service to customers - are the dominant drivers in intelligent automation, especially the adoption of RPA technologies."
"We're seeing expanding implementations of our Digital Workforce solution in the financial services sector from organizations looking to disrupt and drive more meaningful customer interactions," said Alastair Bathgate, CEO, Blue Prism. "More companies are harnessing the power of automation to facilitate secure and compliant transactions while also freeing up human capital that can focus on delivering innovative, new services and improving the overall customer experience. We are excited to see a top bank in the UAE embrace RPA and achieve such impressive results with our Digital Workforce Operating System."
In 2017, Blue Prism was named one of MIT Tech Review's 50 Smartest Companies and recognized as the winner of the 2017 UK Tech awards. Over the past year, the company added several established brands to its roster of clients including AIG, Alberta Treasury Bureau, Allstate Insurance, Bechtel, Boeing, DeNA, DTE Energy, Dun & Bradstreet, Ericsson, Fannie Mae, GIC, Honda Motor Company, Kaiser Permanente, KBL Bank, Maybank, National Grid, Schroders, Sony Pictures, United Utilities and Walgreens. Blue Prism also attained the highest customer satisfaction rating of 96 percent in an independent customer survey by Knowledge Capital Partners. The survey of global Blue Prism customers highlighted satisfaction for platform adaptability, scalability, security and employee satisfaction.
Home
>>
Banking & Investments Section