Home
>>
Technology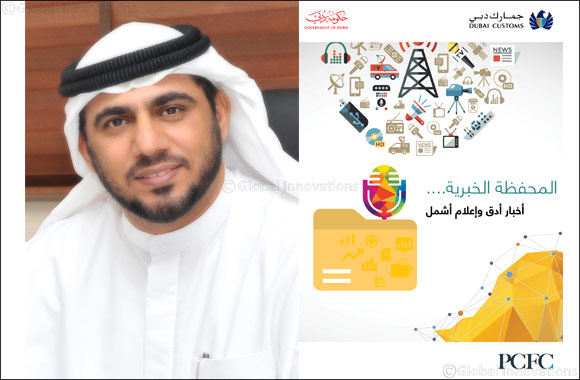 "News Briefcase": New invention to develop PCFC's media performance
Dubai – 27 February 2018: As part of the UAE Innovation Month 2018, Communications Department at the Ports Customs and Free Zone Corporation (PCFC) launched a new innovation called "News Briefcase".
The News Briefcase helps regulate and ease flow of PCFC news to the media. All PCFC entities update it with their latest projects and initiatives which helps in shedding more light on the role PCFC plays to sustain growth and support national economy.
This helps develop media content and performance in terms of quality and quantity and easier flow of news related to PCFC in local and international media.
Commenting on the new initiative, Khalil Saqer bin Gharib, Director of Corporate Communication Department in Dubai Customs said:" Innovation covers every corner of PCFC, and communication has a share of this innovation. It's important for us to develop our channels and means of communication in support of Dubai and its image locally, regionally and internationally. This objective is a priority for PCFC and we work hard to continually develop our work and increase flow of news".
PCFC's News Briefcase will be able to track and deal with all media content related to the corporation using the latest smart technologies.
Home
>>
Technology Section