Home
>>
Entertainment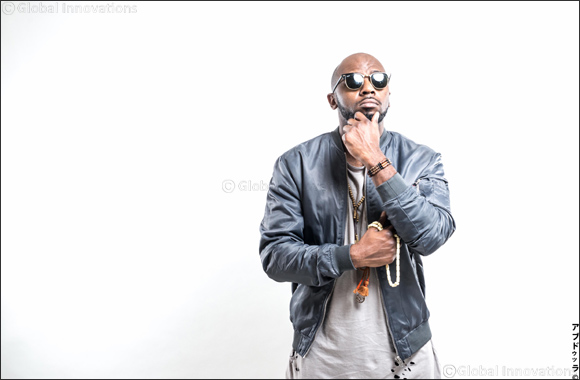 The Kuwait Business Council and Emaar Properties Hosts the artist "Daffy" and his band at #CelebrateKuwait festival
In a live concert on the evening of 9 March
Dubai, United Arab Emirates, 6/3/2018: The Kuwait Business Council in Dubai and the Northern Emirates (KuwaitBC) revealed the hosting of the young Kuwaiti artist ' Daffy ' and his famous band in #CelebrateKuwait. The concert comes as part of the first event of the Kuwaiti youth talents in Dubai, to be held in cooperation with Emaar Properties, The 'Slider Station" a leading Kuwaiti restaurant chain in the GCC. The concert will be held as part of Rise - Dubai Creek Harbor activities held at 8:00 pm on the evening of Friday, 9th of March.
Unprecedented success
Flipperachi and Daffy, the hip hop duo that have taken the region by storm lately, are best known for bringing a new style of music to the scene, fusing Khaleeji and hip hop music in a new way. Behind their hits and signature sound is music producer DJ Outlaw, one of the region's pioneering hip hop artists who has been in the music industry for over 20 years. Over the past couple of years, Outlaw Productions' artists Daffy (Kuwaiti) and Flipperachi (Bahraini) have released various collaborations, most notably a collaborative album titled "9ARAT". The album, which includes hit singles "Samboosa" and "EE LAA", shot to the number 1 spot on the iTunes MENA charts upon its release.
After the massive buzz that "EE LAA" created, passing a whopping 20 million hits on YouTube, the song was nominated for Best Independent Song at the Arab Nation Music Awards in 2017. Daffy and Flipperachi have continued releasing one hit after the other, with music videos such as "Khameeskom Falla" and "Shino Al Kalam Hatha" also achieving major success, each surpassing a million views. They have also been performing in major events across the region in Bahrain, Kuwait, Dubai, Jeddah, Oman, Morocco, and more. Some of those events include the Formula One, Bahrain International Airshow, a sold out concert and the first of its kind in Kuwait, among others.
Daffy said on this occasion: 'It's an honor to be able to share the joy of my home country in Dubai, which I consider my second home. I'm excited to perform at #CelebrateKuwait and can't wait to rock the stage!"
Universal language
Luma Jasim Bourisly, KuwaitBC's Board Member and Chairwoman of the organizing committee, said: 'Music is a universal language and a message of peace that speaks to different cultures, which Daffy and his band have successfully accomplished".
She added: "It is a Khaleeji band that has mastered the mixing of our local dialects with western music, adding that visitors to the festival #CelebrateKuwait will enjoy a pleasant and distinctive experience not only to meet the young artist and his band in the live show, but also includes activities worthy of enjoyment such as artistic and sports performances and other things".
Festival activities
The festival's activities include outdoor performances by popular Kuwaiti talents on March 9 - 10. The festival also includes family sporting events, organized by the UFC GYM, and football demonstrations with the participation of coaches from GOAL! soccer Academy. The festival will also include exciting raffle draws for audience offered by Jazeera Airways, Kuwait's leading low cost airline, which also has been named as the "Official Airline Carrier" for generously supporting the event and its performers.
Exclusive participation
The festival also features an exclusive participation of several youth projects, which are exclusively held during the 'Dubai DCH' Festival at 'Rise DCH' in Dubai Creek, which showcases Kuwaiti shops that offer a wide variety of authentic products for fans. The festival activities will be broadcast through the celebration tag #CelebrateKuwait within all the official social networking platforms of KuwaitBC and its partners through an integrated digital campaign for the event was designed by Ghalia, a leading social marketing agency led by Kuwaiti youth which supports the festival in digital marketing services.
Home
>>
Entertainment Section