Home
>>
Entertainment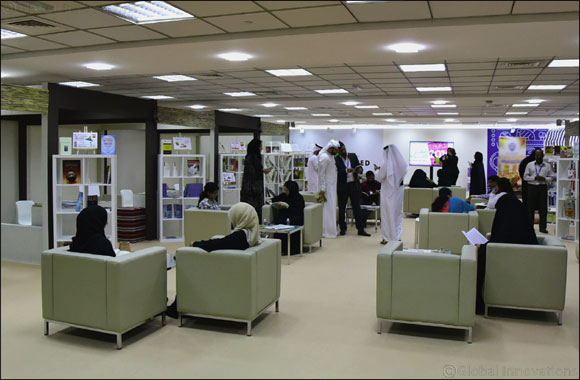 Reading is Fundamental at Emirates Post Group
27 March, 2018, Dubai, UAE: Emirates Post Group (EPG) organised reading activities supporting the 'UAE Reading Month' initiative. The initiative launched in 2016, under the directives of His Highness Sheikh Khalifa bin Zayed Al Nahyan, President of the UAE and reinforced by His Highness Sheikh Mohammed bin Rashid Al Maktoum, Vice President and Prime Minister of the UAE and Ruler of Dubai, assigns the month of March as the 'UAE Reading Month' to cultivate reading as a daily activity due to its transformative effects on society.
To promote this culture of reading further, Emirates Post set up an in-house "Library for Charity" with over 2,200 donated titles. The proceeds of the sale of these books will go to charitable organizations. The library served the perfect venue to participate in the 'Reading Hour' national drive of setting one-hour dedicated to reading. EPG encouraged employees to step away from their desks and read a book by providing coffee and sweet treats today.
Another activity welcomed Alsaad Al Menhali, editor-in-chief of National Geographic Al Arabiya, who led an interactive workshop titled "Joys of Reading" focused on introducing ways reading can be 'fun' and rewarding.
Commenting on these reading initiatives, HE Abdulla Mohammed Alashram, Acting CEO of Emirates Post Group said, "This initiative by our wise leadership further advocates the benefits of reading in shaping the individual and a community as a whole. Being fully engaged with a book on an ongoing basis is fundamental as books inspire, improve memory, cultivate creativity and help reduce stress. At EPG we continuously encourage our employees to adopt reading as a self-improvement exercise and our UAE Reading Month activities reinforce these efforts".
Home
>>
Entertainment Section