Home
>>
Technology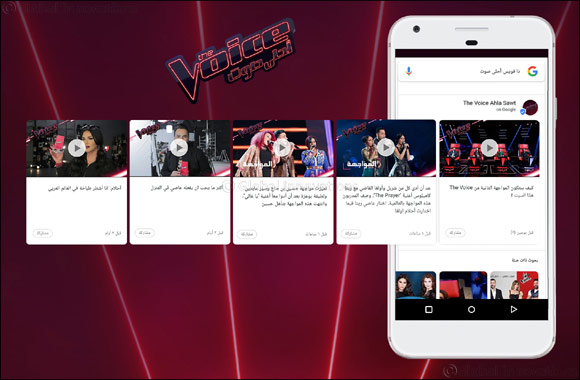 Google rolls out new feature enabling verified entities in MENA to post directly on Google Search
From musicians to sports teams, the update can now be claimed by public figures and entities in the Arab world
Dubai, UAE, April 4, 2018: Google rolled out a new feature in the Middle East and North Africa allowing public figures and organizations in the region to post directly on Google Search giving users direct access to information by verified individuals and institutions.
"Whether you're searching for favorite musician's concert schedule or trying to find out where to catch up on the latest episode of a new TV show, you come to Search to find the latest information about the people, topics and organizations you're interested in. Today, we're introducing Posts on Search to the Arab world. This platform allows verified public figures, teams, TV shows, musicians, TV Shows, and organizations to post directly on Search, keeping you up to date with the latest information," said Najeeb Jarrar, Consumer Marketing Manager for Google in the Arab world.
Posts on Google launched in 2016 and has since expanded to several markets. It's an enhanced format that allows searchers to hear directly from the primary source and complements existing results from across the web. Once verified, public figures and organizations in the Arab world will be able to post content immediately that will surface once a Search query related to them occurs.
"Now, when you search "The Voice Ahla Sawt", you'll see updates including images, videos, GIFs, events, links, and polls posted directly by the person or organization you're searching for. Curious to see when Amr Diab's next concert is? Or want to catch up on the latest sports interview on Action Ya Dawry? Look no further than their most recent posts on Search: from Masrah Masr to Ragheb Alama, staying in the know about your favorite celebrities, shows and organizations is simply a Search query away," said Saleh Altayyar, Product Manager for Google Search.
Most recognized entities have a Knowledge Panel in Google Search which provides quick information about a certain person, topic, or organization and usually appears in the right hand side of the Search results page. Entities can claim their presence to post on Google by clicking the link under their Knowledge Panel.
People and organizations in the following categories are now eligible to claim their presence on Google in MENA:
Authors
Cities
Sports teams
Sports leagues
Museums
Movies
Musicians
Schools
TV Shows
Video Games
Home
>>
Technology Section