Home
>>
Lifestyle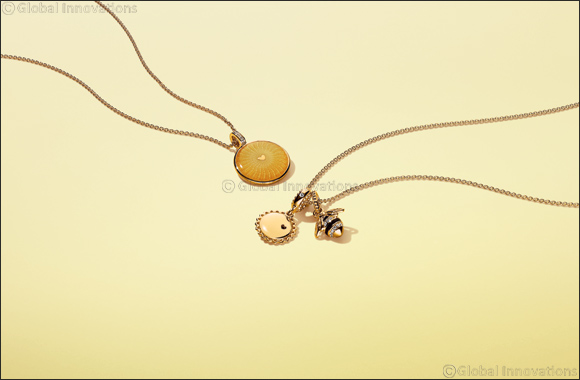 Pandora Shine Discover A New Way to Shine
April 18, 2018 - Dubai, UAE
INTRODUCING PANDORA SHINE
Immerse yourself in hand-finished luxury and golden sun-kissed hues, inspired by the beauty of nature.
PANDORA SHINE SPRING 2018 COLLECTION
Soft honey hues and royal, vibrant yellows have never looked this stunning. This season, PANDORA taps into nature's fascinating elements and the sun's gorgeous glow with PANDORA Shine, a new precious metal in 18k gold-plated sterling silver. Bringing a touch of luxe to spring styles, PANDORA Shine highlights every facet of you.
Make it your second nature and shine bright with PANDORA this spring.
Feel radiant from the inside out with PANDORA Shine, our new precious metal in 18k gold-plated sterling silver.
This season we've taken inspiration from the joy of sunshine and all nature brings. The golden glow of early mornings, endless sun-dappled days, bees buzzing, and spring in full bloom.
DO SHINE BRIGHT.
QUALITY & CRAFTSMANSHIP
PANDORA Shine is our brand new, affordable plated gold jewellery, made with the same high-quality craftsmanship standards and ethics as our other PANDORA Collections.
Solid sterling silver is double-plated in pure 18k gold. Our beautifully intricate designs are brought to life by a combination of traditional artisan techniques and modern high-end technology. All our materials are ethically sourced, and each piece is meticulously hand-finished to perfection. Get ready to sparkle like nature intended, with NEW PANDORA Shine.
SUNSHINE
The Rays of Sunshine jewellery series is inspired by the warm, glowing sun. The season's new designs radiate with energy and joy. Wear each piece to highlight your uniqueness.
The finest 18k gold gleams on top of sterling silver, while the raised sun motif is brought to life in hand-painted shaded enamel, perfect for illuminating your style.
SEE YOURSELF IN A NEW LIGHT
Ethically sourced hand-set stones dazzle like the sun. Glossy enamel and Murano glass take centre stage, enhancing the natural beauty of each piece.
HELLO SUNSHINE
BEE MINE
The honeybee, a symbol of determination and power, is celebrated in the striking Bee Mine jewellery series in PANDORA Shine. Rich golden hues and deep blacks take flight with our bee motif, while intricate honeycomb textures embedded with sparkling stones will catch the eye of everyone around you.
BLACK MEETS GOLD
18k gold plating on sterling silver and black enamel stripes buzz with energy on striking
bee-inspired charms and pendants.
SWEET AS HONEY
Fall in love with exquisite hexagonal honeycomb pendants, necklaces, charms and rings. The geometric lattice work will attract admirers like bees to honey.
BE BRIGHT, BE YOU
Golden hued bees and geometric honeycomb shapes give a unique sparkle to new charms, pendants and chokers. Vibrant hand-selected stones bring each piece to life however you wear it.
Proving it's all in the detail, the craftsmanship of each hand-finished piece has been refined and perfected, ready for you to love, now and forever.
SHINE BRIGHT FROM THE INSIDE OUT
STYLE IT
Wear PANDORA Shine your way.
Accentuate its gilded beauty by layering bracelets, rings, and necklaces... And add charms to your heart's content.
CROWN
Bestow your glow on an adoring world with crown rings. Stacked or alone, they look glorious however you want to wear them.
Create your own unique golden style with stackable statement rings.
SIGNATURE COLLECTION
Iconic PANDORA Signature designs are now available in PANDORA Shine. Their timeless shapes, hand-set with glittering stones, bring a touch of sophistication to any occasion.
(DO) EXPLORE NEW PANDORA SHINE
Go all-out for gold and discover your favourite PANDORA Shine pieces from our brand new collections.
(DO) SHINE BRIGHT
Home
>>
Lifestyle Section