Home
>>
Government, Legal & Humanity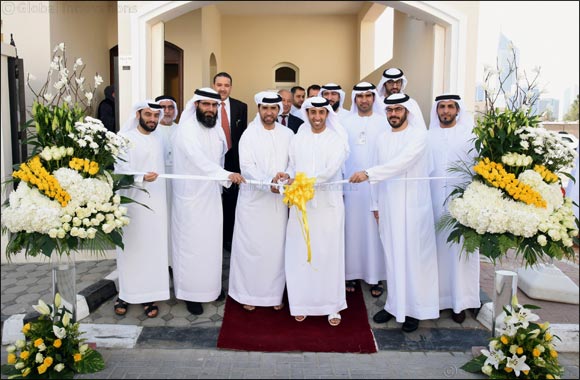 Awqaf and Minors Affairs Foundation Inaugurates Saif Al Ashram Endowment Project
Dubai-UAE: 25 April 2018 – Awqaf and Minors Affairs Foundation (AMAF) has officially inaugurated its Saif Al Ashram residential and commercial endowment project in Al Satwa area in Dubai. The returns will be dedicated to AMAF's general charity mandate.
The inauguration ceremony was attended by His Excellency Ali Al Mutawa, Secretary General of AMAF, Mohannad Saif Abdul Rahman Al Ashram, His Excellency Khaled Al Thani, Deputy Secretary General of AMAF, as well as several officials from the Foundation.
Speaking on the occasion, His Excellency Ali Al Mutawa said: "Projects such as Saif Al Ashram are very significant given their enormous benefits to society. This development is intended to be a mixed-use residential and commercial building and all the residential units are to be leased out. The revenues from these units will be dedicated to general charity purposes and to help underprivileged and low-income segments improve their living conditions."
Spread over a total area of 2,500 sq feet and a built-up area of 5,304 sq feet, the new project includes two villas, each comprising a ground floor and two upper floors. Each villa contains a majlis and a food hall with a kitchen, bathroom and compact storage room on the ground floor. The first floor comprises three bedrooms, two bathrooms and a sitting area, while the second floor includes the master bedroom with an expansive terrace.
His Excellency Ali Al Mutawa added: "Endowment projects are a key component of sustainable development given their potential to generate high socioeconomic returns. At AMAF, we remain committed in our efforts to introduce endowment projects that support the plans and programs approved by our wise government.
Through this priority, we aim to enhance the UAE's leadership in all sectors, and contribute to boosting its stability, security and happiness."
Home
>>
Government, Legal & Humanity Section