Home
>>
Government, Legal & Humanity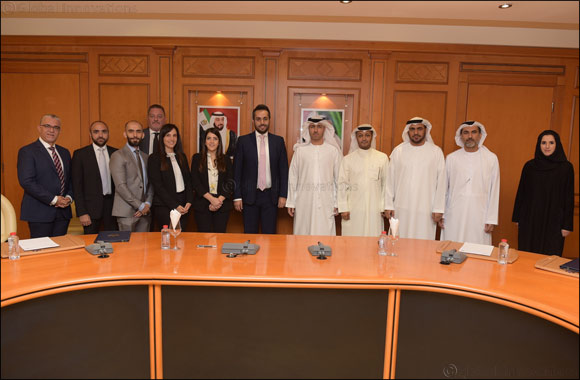 Dubai Customs Inks MoU with BPG to Curb Counterfeiting
Dubai – 28 April 2018: Dubai Customs signed a memorandum of understanding with the Brand Owners' Protection Group GCC & Yemen (BPG) to promote bilateral co-operation and to exchange relevant information in order to counter counterfeiting and piracy.
Abdullah Mohammed Al Khaja, Executive Director of Clients Management Division from Dubai Customs and Malik Hanouf, CEO of BPG signed the agreement which will see both sides cooperate and exchange relevant information and data to prevent piracy and counterfeiting and help protect the brand owners' rights.
Commenting on the MoU Al Khaja said:" We are pleased to work together with BPG to protect our societies from the hazards of counterfeiting, and support the efforts to attract investments and enhance trade in the UAE. A communication channel between Dubai Customs and BPG will help coordinate the efforts in curbing piracy and counterfeiting, and prevent entry of these products into the UAE via Dubai entry points".

He added:" Dubai Customs has equipped its customs centers with the latest inspection devices and developed the competencies and skills of its officers to effectively prevent any smuggling or counterfeiting attempts".
On his part, Malik Hanouf applauded Dubai Customs' efforts in protecting brands from counterfeiting and said:" The signing of this MoU will help enhance cooperation and coordination between us to reach best level in IPR protection in support of trade and investment activity in the UAE".
Home
>>
Government, Legal & Humanity Section