Home
>>
Government, Legal & Humanity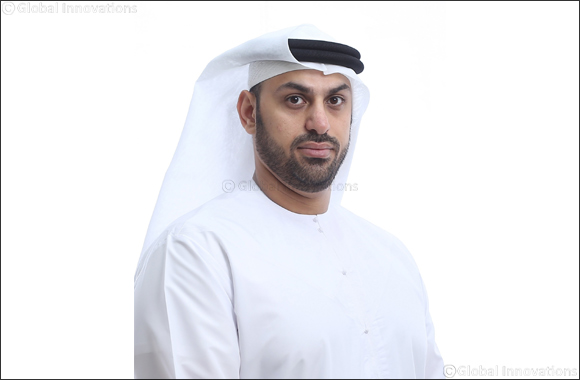 UAE ranks eighth in world's top 10 countries and first among Arab countries for international express mail services
Emirates Post Group wins International Express Mail Services Performance Award and International Express Mail Services Customer Service Award
Latest achievements demonstrate Emirates Post Group's continuing commitment towards service excellence and support for UAE's move to promote a culture of innovation
Dubai , UAE – 30 April 2018: Emirates Post Group (EPG), the UAE's leading postal and express provider, has been named as one of the world's top ten countries and ranked as the number one Arab country for international express mail services, according to the EMS unit of Universal Postal Union (UPU), the primary forum for cooperation between postal sector players. As a mark of its continuing efforts towards providing excellent service and the promotion of innovation, EPG has also revealed winning two globally prestigious awards—the 'International Express Mail Services Performance Award' (Bronze Certification) and the 'International Express Mail Services Customer Service Award' during the recently concluded General Assembly held at the UPU headquarters in Switzerland.
Based on the international listing, the UAE ranks eighth among the top ten countries for international express mail services, joining other countries like Belarus (10th), Russian Federation (9th), Singapore (7th), El Salvador (6th), Vietnam (5th), Moldova (4th), Thailand (3rd), Hong Kong (2nd) and Slovenia (1st). The ranking system is calculated and evaluated based on 16 Key Performance Indicators (KPIs), which includes on-time delivery percentage, on-time transmission performance, customer service response quality, on-time export performance and on-time transport performance, among others.
H.E. Abdulla Mohammed Alashram, Acting CEO, EPG, said, "EPG's inclusion in these prestigious lists of international express mail services providers is a testament to our commitment to play a key role in the UAE's efforts to reinforce the country's world ranking and reputation. The excellent performance that we have achieved is widely attributed to the guidance from the UAE's wise leadership and their strategic vision to position the country as the best country in the world by 2071. Rest assured that EPG will remain steadfast in its commitment towards exerting continuing efforts to get a higher ranking through the implementation of better products and services that aim to meet the changing needs of the industry."
EPG's top ten ranking is the result of its efforts to both enhance and improve its products and services over the last three years--resulting in a jump from being ranked 56th place in 2014 to its current ranking of eighth place. The Group implemented a five-point strategy that included enhanced delivery performance; enhanced technical performance; updating its systems to ensure 24/7 availability of full track and trace services; restructuring of its customer support department and call centre process to ensure that all calls are answered within 20 seconds and the creation of a dedicated team tasked with monitoring the quality of EPG services.
Meanwhile, the UAE has grabbed the top spot for the second year in the row in the list of Arab countries for international express mail services. The other Arab countries included in the list are Lebanon (5th), Morocco (4th), Kingdom of Saudi Arabia (KSA) (3rd) and Jordan (2nd). The UAE's EPG is cited for being the first Arab country to offer the EMS Pay for Performance concept, an overall efficient, and more complete and holistic delivery with the utmost care. The group is also recognized as the first Arab country to implement a series of measurable standards aimed at offering top quality services from end-to-end--resulting in a zero-level missing delivery score that reflects EPG's full control of operations and technical performance.
"Receiving these two latest awards reflect EPG's strong thrust towards service and innovation. We are strongly committed to providing quality responses for incoming inquiries, which is evident in our achievement of 99.9 percent in overall on-time responses for incoming inquiries. Backed by our motto, 'Innovate, Implement, Increment,' EPG constantly holds brainstorming activities to develop and implement best practices that define standards and achieve a high level of resolution and customer happiness," concluded H.E. Alashram.
Home
>>
Government, Legal & Humanity Section