Home
>>
Fashion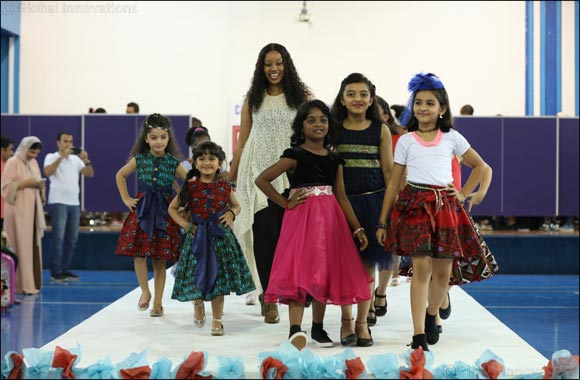 Capital School Hosted the First Multi-Brand Kids Fashion Show in Dubai
Runway Kidz combines the love of fashion, creativity, and the desire to help children with obstacles that may get in the way of achieving their goals.
May 03, 2018 - Dubai, UAE: The potential of a successful event was certain with flooding emails and telephone calls after the broadcast for kids auditions. The Runway Dubai theme was up for the challenge of filling the gap once again.
The fashion show's theme "petit and positive" helped parents prepare their kids towards the new and exciting initiative.
The Title sponsor and host of the event Capital School Al Qusais, just three years old, has been involved in a lot of positive initiatives for the benefit of young kids.
An objective was met yesterday with parents of young kids from schools across Dubai taking part in the new drive. Creative designers Zuena Rajab from Zee4kids, Ayesha Zaki from Ashkan fashions, and Nienke Salomons from Sparkles designed outfits for children to display on the ramp.
"The initiative is here to stay" says Mr. Paddy, vice president of projects and business development of the school. "We are so impressed with the outcome of this event from the auditions to the final show, we have seen a dramatic change in the confidence level of most of the kids.
The overwhelming support from the capital school in Al Qusais, bloggers, the media, influencers like record holder Apeksha Binoj who hosted a tee shirt work shop, and talented photographer Rowdha Ahmad Alsayegh who gave a seminar to parents on the importance of supporting their children's desire to learn new things, and paying attention to their interests.
The show ended with performances by the creative children of the golden talent school, who worked very hard to entertain and empower the kids.
For more information about this event kindly contact Yaasmien at pr@runwaydubai.com
Home
>>
Fashion Section