Home
>>
Food Industry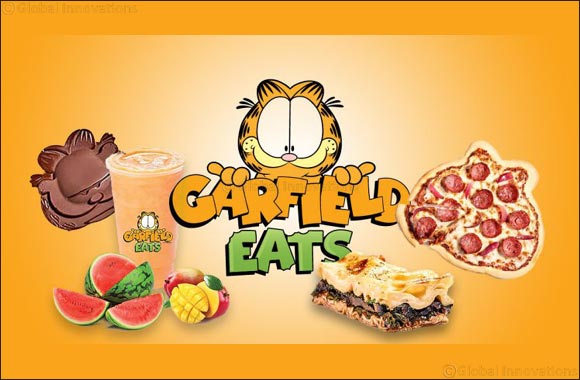 GarfieldEats First Digital Restaurant to Launch in Dubai
Delicious food with tons of love at GarfieldEats
Dubai, UAE, May 05, 2018: GarfieldEATS is an innovative, all-in-one mobile application where users can both order food and discover entertainment on the same platform. Nathen Mazri, a young Arab entrepreneur is all set to launch the first ever Quick Mobile Restaurant (QMR) in Dubai based on 'enter-gaging' (entertaining and engaging), a concept that places the customer on a digital platform in lieu of the old fashioned Quick Service Restaurants (QSR). GarfieldEATS is now set to officially launch in Dubai on May 12.
The all-in-one GarfieldEATS app will offer users the opportunity to watch Garfield animation videos, read Garfield comics, play in-app games that earn redeemable points, place delivery orders and much more. Yes, it is built around the very popular comic strip Garfield, who is a mischievous orange cat famous for his love of pizzas, lasagna and coffee. Their comic-inspired menu will be presenting a range of Garfield shaped pizzas prepared with healthy ingredients in a wooden oven.
The menu will also include lasagna, dark chocolate and 'Garvelicino' a spinoff to Garfield's favorite coffee brewed with 100% Arabica sourced from Italy. All ingredients in the menu are sourced from the finest organic farm products available in the UAE.
Inspired by the famed tabby cat, founders Nathen and Pascal chose Garfield to help them achieve a global transformation in 'enter-gaging' applications. Backed by artificial intelligence and voice recognition technologies, users can now enjoy ordering their favorite food with ease. Garfield's vast licensing empire stretches across 111 countries, including the U.A.E where it will soon make its debut. Garfield's creator Jim Davis said he was delighted with the concept. Jim said, "In 40 years, no one has ever come to me with a better thought-out plan to deliver great food in a fun and engaging way. I also admire their insistence on keeping the menu healthy and the environment safe."
In line with Dubai's vision for a sustainable environment, GarfieldEATS will rely only on eco-friendly methods of operation including green electric scooters to deliver orders, in addition to the specially designed reusable pizza boxes with guidelines to form plates and reusable cups.
Home
>>
Food Industry Section