Home
>>
Fashion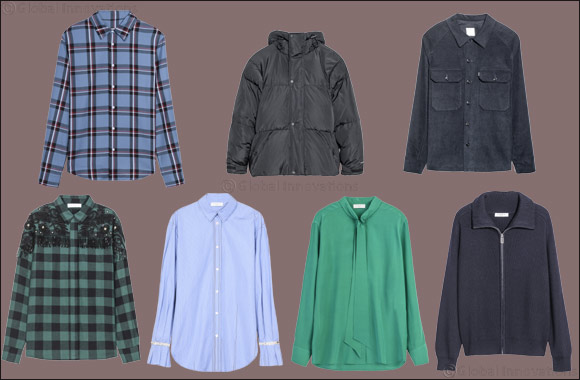 Fall/Winter 2018 Collection
Dubai, UAE, May 09, 2018: For Fall/Winter 2018, Sandro Homme offers a wardrobe that combines sophisticated formalism and minimalist streetwear. The Parisian fashion house reinterprets the men's essentials.

The tribute to the seventies is undeniable. Camel, mustard, brown, anthracite and black compose this palette of autumnal colors that appears to come straight out from childhood scenes shot on Polaroid. The corduroy, the heart of the collection, is counterbalanced by wool flannel, cashmere and suede calfskin. The studio makes reference to Benjamin Braddock's student silhouette in The Graduate, which is envisioned through a brown velvet suit. The striped sweaters and cardigans in inverted jersey remind of a carefree youth. An oversized mackintosh coat in banded cotton is juxtaposed against a pair of trousers cut at ankle length. Sandro Homme reinterprets the iconic duffle coat from the 70's with large corduroy stitch. Leather moccasins and derbies complete the look by adding a smart element.

In opposition with these formal pieces inspired from the bourgeois' wardrobe, the brand scatters the collection with streetwear references. Hoodie, work jacket, trucker jumper and overshirt depict the season's desires. The technicity of a crossbody bag opposes a traditional wool coat. The Scottish print on shearling jackets and shirts reminds of an urban universe marked by popular cultures. Finally, straight from a sheepfold in the South of France, a chunky sweater brightens the collection with a natural ecru.

The Parisian studio plays with the wardrobe codes of the dapper dressed in the ironic spontaneity of the youth.
Home
>>
Fashion Section