Home
>>
Government, Legal & Humanity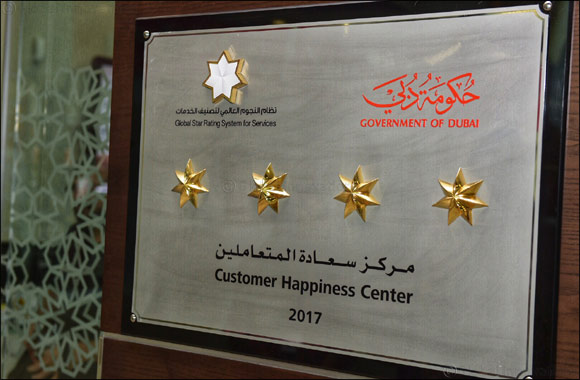 Trakhees service center receives 4-star rating
Dubai – 21 May 2018: Adnan Al Abbar, CEO of Department of Planning and Development – Trakhees applauded the recent achievement of Trakhees customer service center in getting a 4-star rating from Dubai Government 2017 in the "International star service rating system".
"This reflects our strategy in developing our services in fulfilment of Dubai Plan 2021 of turning Dubai into the place of choice for living and work. This classification is a reflection of our incessant efforts in improving our service and product offerings".
He pointed out that departments who seek excellence always studies any gaps in service delivery and work hard in a creative way to fill these gaps.
"These efforts are part of our strategy to facilitate smart services to our customers in support of economic activity in Dubai, and to provide more time to investors and license owners to complete their transactions easily and quickly. Our successes will not only be an added value to Dubai as a world class business hub but it will also raise the status of UAE on the international competitiveness indexes" he added.
Trakhees has recently updated its client classification, where they were divided into categories based on departments (civil engineering, Trakhees, inspection). A further classification into: individual and corporate has helped in streamlining service provision.
Home
>>
Government, Legal & Humanity Section