Home
>>
Real Estate & Retail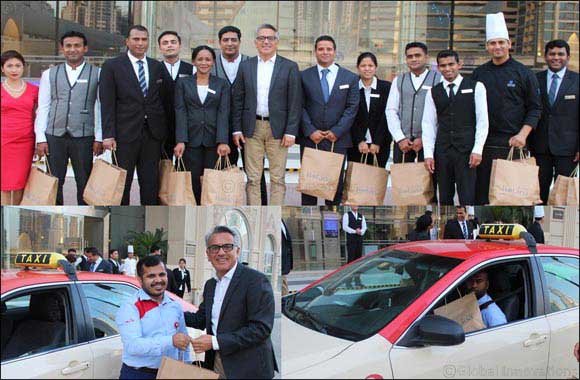 Villa Rotana Celebrating the Holy Month of Ramadan with Dubai Taxi Drivers
22nd May 2018, Dubai, UAE: In line with long established tradition and celebrating the Holy Month of Ramadan, Villa Rotana embraced once more its social responsibility by sharing the blessing to all taxi drivers passing by the hotel. And it will continue in the next 10 days of Ramadan.
Mr. Camille Saade, General Manager of Villa Rotana said, "It is our pleasure to organize such initiatives, knowing that most of the taxi drivers are not having a proper Iftar due to the nature of their job that is requiring them to be always on the road. That being said, we are delighted to share the spirit of giving and make it easier for them to break their fast while on the move."
"It is our responsibility to support the local community through CSR initiatives, especially during the Holy Month of Ramadan," Camille added.
For the past years, Villa Rotana has been active with several community services and support of non-government organizations. The hotel's initiative confirmed the commitment to its core values of respect and integrity demonstrated by the desire of "giving back" to the community.
Home
>>
Real Estate & Retail Section