Home
>>
Government, Legal & Humanity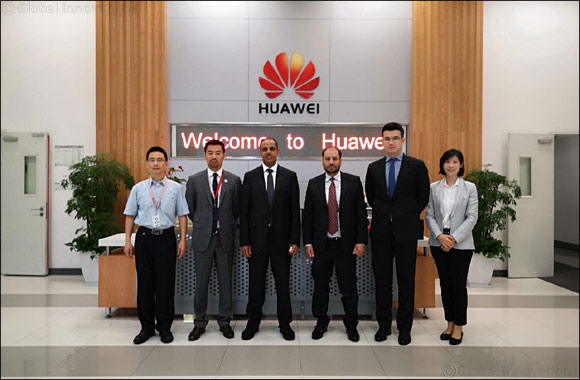 Dubai Customs participates in Shenzhen Security Summit
Dubai – 23 May 2018: Dubai Customs participated in Shenzhen Security Summit in China on 10 and 11 May. Ahmed Mahboob Musabih, Director of Dubai Customs and Younis Othman, IT Director attended the event.
The participation aimed at learning about the best practices in security that can help protect borders and entry points, control and monitor passenger traffic and implement latest techniques in risk management.
Dubai Customs delegation also visited the smart operations center in Shenzhen where the city is controlled using 24-hour Closed Circuit Television (CCTV) systems. Another visit was made to the Huawei headquarters which aimed at learning about the strategies and work practices followed in the global company, and how beneficial the Authorized Economic Operator (AEO) is to them.
"Our participation in Shenzhen Security Summit is part of our efforts in Dubai to be the smartest and most secure city worldwide. This visit is an excellent opportunity for us to learn about the most advanced technologies and breakthroughs in security and protection fields. This will help us in further developing our risk management and border control systems. It was great we were kept informed about the different innovative products and solutions available to serve these objectives and to help towards more secure cities" Musabih said.
He pointed out China is Dubai's biggest trade partner with AED 176b during 2017 compared to AED 166b in 2016 which means a 6% increase in trade activity and value.
Musabih and the Chinese counterparts discussed the advantages joining the AEO can bring to their economy and its noticeable role in supporting and streamlining the supply chain and facilitating trade between China and Dubai.
On his part, Younis Othman, IT Director at Dubai Customs hailed the participation which, he said, was a great opportunity to learn about the advanced applications used in supporting customs work and the advancements in artificial intelligence and block chain technology which Dubai Customs works to integrate within its matrix.
Home
>>
Government, Legal & Humanity Section