Home
>>
Healthcare & Medicine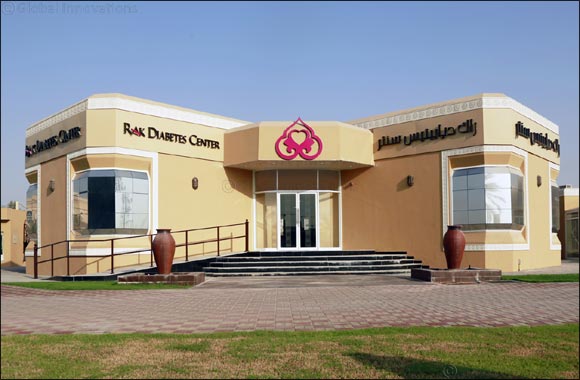 Diabetes Center to organize session on the power of "Brain Parenting"
Dubai's RAK Diabetes Center invites parents to learn how a child's mind works to further improve their brain development graph
Understand neuroscience techniques to create win-win parenting solutions
May 24, 2018; Dubai, UAE: With focus on parents' role in brain development of a young child, Dubai's RAK Diabetes Center, Jumeirah, is organizing an exclusive session on "Brain Parenting" on Saturday, 26th May, 2018 between 2pm and 4pm. The session will discuss best parenting tips that neuroscience offers for growing young brains wisely and to uncover their fullest potential, brain pathways of young children from 6 to 11 years and the impact of digital technology and its suitable use for today's children. The workshop will further include assessment tools to gauge how a child learns, communicates, behaves and interacts in certain situations. Parents will further identify their own brain design that influences their behavior towards their offspring and find ways to tweak it to form a great relationship.
"Every parent wants his/her child to do well in life, but the intention is hindered largely in the lack of understanding of how a child's mind works," explained Dr Sweta Adatia, Neurologist and Parenting Genius at RAK Diabetes Center, Jumeirah, who will be conducting the session. "Many parents inadvertently overlook the fact that babies as young as few days old begin to absorb their surroundings, while their brain rapidly imprints the information, setting the ball rolling for life-long personality building. In this workshop parents will explore how a very young brain functions and how the rapid growth of brain makes the early years most fruitful in shaping the brain and personality for life. They will learn and understand neuroscience techniques to create win-win parenting solutions and to be able to identify essence of a problem and apply creative solutions".
"Parents, being the first teachers and role models, carry a huge responsibility in crafting their children's brain, tap into their potential and overcome their roadblocks.This is why we will specially be focusing on identifying children's dominant thinking preferences to uncover his/her thinking potential that will help parents design hobbies, courses and subjects most suitable for their child. Moreover, given that gadgets and technology are now an inevitable aspect of growing up, they will learn how to use them wisely for their child's benefit," added Dr Adatia.
Besides children, the workshop will also focus on adults and help them understand how their minds works and explore their own potential. Parents will explore the thinking design of an adult brain that will help them build a compatible relationship with their children and other adults in order to diffuse tension and rift in the many relationships that they juggle.
Dubai's RAK Diabetes Center, Jumeirah is a one-stop solution for diabetes management. Besides focusing on chronic health problems, the Center has organized several interactive sessions and campaigns to promote physical and mental wellness among the UAE residents.
Home
>>
Healthcare & Medicine Section