Home
>>
Entertainment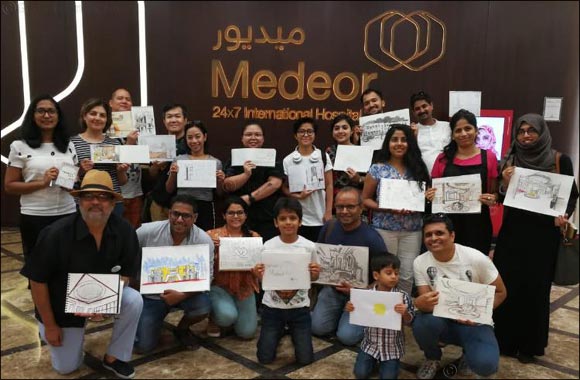 Medeor 24x7 International Hospital, Al Ain celebrates the spirit of Ramadan
Dubai, UAE, June 3, 2018: Bringing together 30 talented Urban Sketchers Dubai under one roof to sketch and draw their surroundings on location, and share their work with the world, one drawing at a time.
Winners won exciting prizes, goody bags and their sketches will be exhibited within the hospital lobby during the whole month of Ramadan.
In the pictures are the 1st, 2nd & 3rd winning sketches along with the Urban Sketchers Dubai artists who participated.
Dr. Arun Menon, Director of Operations, Medeor 24x7 International Hospital, Al Ain said, 'In our efforts to promote art & talent in the UAE during the whole month of Ramadan, Medeor 24x7 International Hospital, Al Ain is delighted to join hands with Urban Sketchers Dubai. The talent shown by the artists was amazing and it was interesting to see different angles & concepts of the hospital showcased through their perspective. It was a tough task to choose the best three winning sketches. To us, everyone was a winner and we look forward to collaborating again.'
Home
>>
Entertainment Section