Home
>>
Entertainment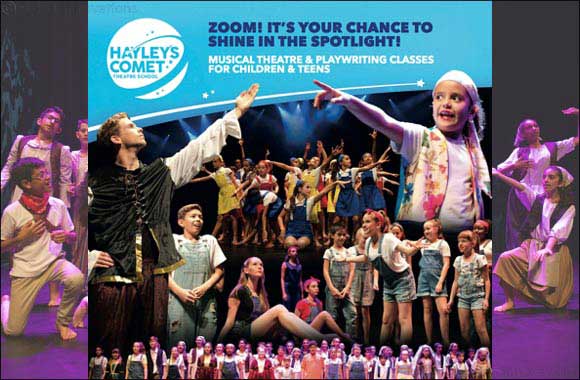 Stars of the Stage! Dubai's Best Value Summer Camp for Children & Teens
Dubai, UAE, June 7, 2018: Did you know that drama, dance and singing is great exercise for your kids? What's more, it unlocks their creative side and allows them to use their imagination and be free… completely away from screens, tablets and laptops!
At Hayley's Comet Theatre Company, your kids ages 6-14 years can join the camp at James & Alex Dance Studios and immerse themselves into a creative, energetic environment where they can make friends and get to perform a show at the end of the week!
What will your kids do at camp? They will build team skills by playing special drama games. Plus, they will learn routines and songs, and create their own characters to become a part of a devised play to be performed on the last day of camp for family and friends. The play will be filled with comedy, drama, musical theatre and possibly a cliffhanger! From The Greatest Showman to Matilda, from Ed Sheeran to Ariana Grande, the showcase will be filled with exciting songs taught by professional instructors from the UK.
The camp will take place at James & Alex Dance Studios in Media City. The cost is great value at just AED 750 per week. Camps start in July and will run throughout the summer, Sunday to Thursday 9am-3pm. Please contact info@hayleyscomet.com and request which week you would like to sign your kids up for, and Hayley's Comet will send you all the details! There is also the option of an AFTER CAMP CLUB 3pm-6pm for working parents too.
No space is guaranteed unless paid for in advance and these camps fill fast!
Try something out of this world! Join Hayley's Comet. Where children are stars.
Home
>>
Entertainment Section