Home
>>
Education & Training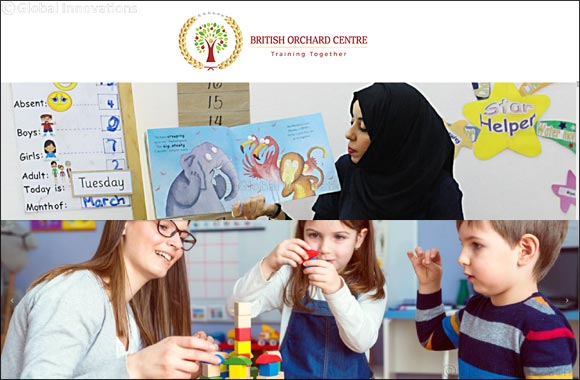 KHDA accredited Parent Education Courses equip parents with positive parenting tools
The courses offer a range of topics relevant to today's environment including the positive use of digital media, keeping children safe on the internet, managing behavior and others
June 19, 2018; Dubai, UAE: With the rapid changes in family structure, parenting is now far challenging than it used to be. Recent researches endorse that parents are increasingly struggling to strike the right balance of positivity and discipline in their relationship with their child, while confronted with new technology, demanding work schedules and external influences, such as social media. As per a US-based study conducted in 2016 on parents of 0 to 5 years old, 73 percent of the respondents found parenting their biggest challenge, while 68 percent said that if they knew more positive parenting strategies they would use them. Around 54 percent wished they had more information about how to be a better parent.
Focusing on these challenges and helping parents find solution, British Orchard Center for Training has introduced a number of KHDA accredited parenting courses to equip parents with effective tools for a positive parent-child relationship. The 10-hour courses offer a range of topics relevant to today's environment including the positive use of digital media, keeping children safe on the internet, managing behavior, observing children and child development among others. In addition, there are special courses for parents of special needs children. Other courses include Self-Evaluation, An Introduction to Nannying, Nutrition in the Early Years and Asperger's Syndrome. Taught by leaders in the field, the lessons provide parents with a fresh perspective on the "what", "why" and "how" of child behaviour and the importance of learning during early years.
The Centre, a part of British Orchard Nursery Chain, aims to create a more inclusive environment taking into account all the important influences in children's life which contributes to their healthy growth and development.
"Parenting was never an easy job, but now, with so many external factors influencing a child's development and growth, many parents feel the need of guidance to get the best out of their child. The courses that we offer breaks down the challenges and provide the roadmap and several essential skills required to effectively manage and ease out the parenting journey. Parents will learn about encouragement and using limits and consequences to change attention-getting, fighting and hurtful behaviors into helpful cooperation. Obviously, each child is different, so we cannot teach anyone how to be a parent, but we can provide a toolbox of ideas from where parents can choose the strategies they need and the way they may want to use those" said Dr. Vandana Gandhi, CEO and Founder, British Orchard Nurseries and British Orchard Centre.
Besides helping parents, the courses also serve as Continued Professional Development for existing professionals in the educational realm.
"So far the courses have been met with huge enthusiasm and last month about 40 people graduated from British Orchard Centre armed with the insightful knowledge to apply on children and improve their parenting skills", added Dr. Gandhi.
The British Orchard Centre is a UK and KHDA accredited center and organization providing gold standard early years education in Dubai, Abu Dhabi and Sharjah.
Home
>>
Education & Training Section