Home
>>
Lifestyle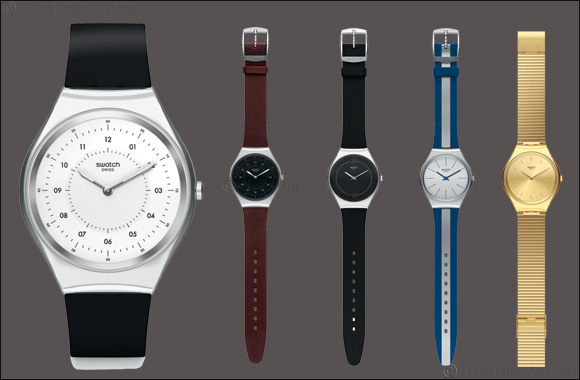 Creating #FutureClassic: Swatch Launches Skin Irony Collection
Dubai, UAE, June 24, 2018: Signature classic lines sway graceful contemporary contrasts; everlasting materials merge with elegant profiles and lustrous reflections. At just 5.8 mm high, Swatch has created the first metallic version of its slimmest watch line.
The Swatch SKIN Irony collection comes with eight brand new models, featuring meticulously brushed and polished stainless steel wrapped in vintage-feeling metals, rough and classic leather as well as soft silicone.
From SKINLINGOT, the entirely golden statement watch, to the eye-catching yet casual black and brown color scheme of SKINBRUSHED, every model employs the signature wave element of Swatch's new SKIN collections.
The new SKIN Irony collection stands for a new generation of understated, minimal yet sophisticated design language.
A contemporary style signifier, a sensual pleasure for the eyes and for the touch, a way to discreetly yet remarkably affirm one's own taste and personality."
A #FutureClassic for today, tomorrow and after.
This swatch collection ranges from AED 570 - AED 750 and is available across Swatch stores in UAE
Home
>>
Lifestyle Section