Home
>>
Entertainment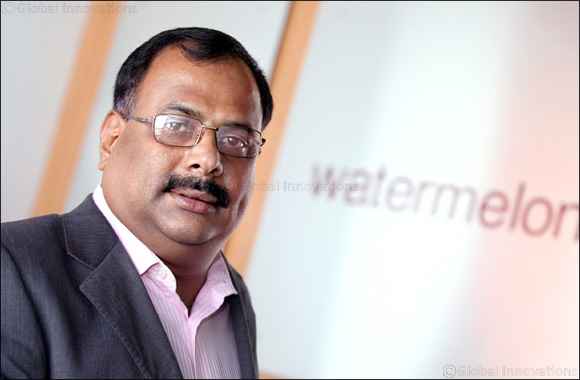 Watermelon Communications joins 3AW global media network
DUBAI – June 25, 2018: Watermelon Communications, the leading homegrown marketing and communications agency in the region, today announced its alliance with 3AW, a global network of independent full-service communication agencies. Watermelon is the only entity from the GCC region to be invited and included in the 3AW network of global communications, advertising and marketing services providers.
The 3AW network consists of independent full-service agencies across the world. The fast-growing network has its roots in the United States, Mexico, Brazil and Spain, with affiliate agencies covering more than 20 markets around the world. The 3AW network is built by professionals with high knowledge and experience of each market.
The Watermelon leadership team participated at the 3AW Annual Congress held recently in Rome, Italy. In the 3AW network, Watermelon will exclusively represent the UAE, making it the preferred agency in this part of the world for clients of the network.
Mr. Miguel Ángel Rodriguez Caveda, COO, President EMEA & India said: "We had the pleasure to share great insights with Watermelon Communications during the 3AW Network Congress in Rome. I can say that I am very pleased and proud that we can count with such an outstanding agency to be our 3AW partner for the UAE market. I´m looking forward to keep working with such a professional and experienced team."
Mr. Madhu Kuttat, Managing Director, Watermelon Communications, said, "We are very delighted to join this global network of communications, advertising and marketing services agencies. The 3AW network of agencies is connected by knowledge, expertise, passion and commitment in the markets they represent."
"This membership will empower us to provide marketing solutions across the world with local expertise. Enhancing services to our new and existing clients on a global level is a practical implementation of the concept of 'think local, act global' when it comes to communications. Moreover, this alliance would enable us to exchange expertise and insights and provide services to clients of 3AW's member agencies in this part of the world," he added.
Watermelon was invited to join the 3AW network based on its nearly two decades of expertise in all genres of marketing communications – advertising, media buying, public relations, marketing, branding, creative productions, digital and social media, corporate premiums and event management – across the Middle East and beyond.
Home
>>
Entertainment Section