Home
>>
Government, Legal & Humanity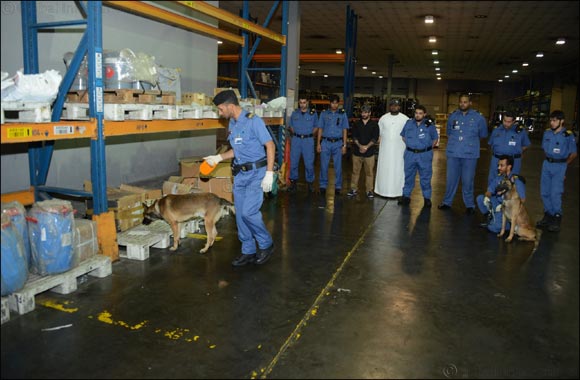 Dubai Customs organizes 6 training workshops to fight smuggling
Dubai – 25 June 2018: Dubai Customs Training Center organized 6 training workshops during the first quarter of 2018 as part of its efforts to develop inspectors' skills in combating smuggling and illegitimate trade. The courses targeted 100 officers who learnt about the latest methods of recognizing different types of drugs and chemical precursors and latest methods of combating smuggling.
Dr Shaikha Al Ghafiri, Director of Dubai Customs' Training Centre said:" Dubai Customs prevents illegitimate trade and smuggling of drugs and all restricted goods as part of its inherent strategy and values in supporting legitimate trade and Dubai as an international trade and tourism hub. For this we train our staff and hone their skills with workshops and courses to enable them better fight smuggling using the latest technologies".
During 2017, Dubai Customs made 1628 drug seizures compared to 1347 seizures in 2016.
It's worth mentioning that Dubai Customs has launched the Drug Smart Encyclopaedia, which is the first of its kind worldwide, and includes all types of drugs illustrated by information, images and videos, with examples of different types of seizures, drug prices and ways to tackle drug trafficking.
Home
>>
Government, Legal & Humanity Section