Home
>>
Entertainment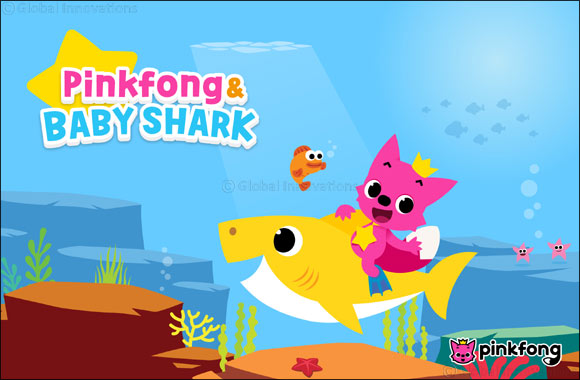 From South Korea to Dalma Mall – join Pinkfong and Baby Shark for family fun!
Abu Dhabi - June 25, 2018: Start your Abu Dhabi Summer Season 2018 off right, then don't miss out the opportunity to meet the character of your children's dreams of the world famous Pinkfong and Baby Shark at Dalma Mall, Abu Dhabi's leading shopping mall. Running between 28 and 30 June, families can make their children's dreams come true with the adorable Prince Pinkfong from planet Staria, Baby Shark, and all their dancing friends.
Dalma Mall, Abu Dhabi's favorite mall is delighted to welcome these world famous delightful characters all the way from South Korea. Visitors can enjoy two high energy, interactive and educational shows each day, starting at 5.30pm and 7.30pm. Each show starts with a train trip that leads to a magical story and dance concert that'll get everyone involved and on their feet. And, of course, it'll feature the globally recognised Baby Shark tune 'Baby Shark a Doo Doo', which has so far received over one billion views online, and counting.
In addition to the shows, there are toy giveaways to lucky children, exclusive meet and greets with the cast, and plenty of photo opportunities. For parents wondering how to entertain their little ones this summer, this is a stress-free way to start the school holidays and create some great memories for all members of the family.
Pinkfong is a global brand that supports children's learning through fun, entertaining and educational videos and applications. It's the ideal event for parents who want to entertain and educate their children at the same time, and it'll make some dreams come true!
So don't miss out on the hottest event in the UAE this summer. Get your family down to Dalma Mall, Abu Dhabi's leading shopping mall and get singing Baby Shark a Doo Doo.
Home
>>
Entertainment Section