Home
>>
Government, Legal & Humanity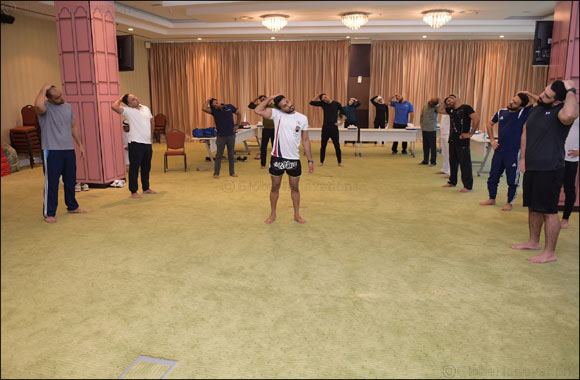 Dubai Customs organizes a fitness and martial arts workshop
Dubai – 30 June 2018: Dubai Customs' Training Center organized a two-day fitness workshop which was attended by 20 employees, a number of partners and people of determination from RAK Club. The sports workshop aimed at improving employees' fitness and raising awareness around the importance of a healthy active lifestyle. The workshop was led by Haithum Al Zarouni from the Customs Intelligence Department.
Al Zarouni enlightened the participants with the best self-defense techniques and how to increase physical responses. The end of the workshop saw the honouring of the participants, and everyone gets a shirt with the Year of Zayed 2018 logo on it.
In 2017 Dubai Customs organized 12 fitness workshops that targeted employees, partners and people of determination. The first half of 2018 saw the organization of 3 workshops which aim to encourage healthy practices and active lifestyle.
Home
>>
Government, Legal & Humanity Section