Home
>>
Fashion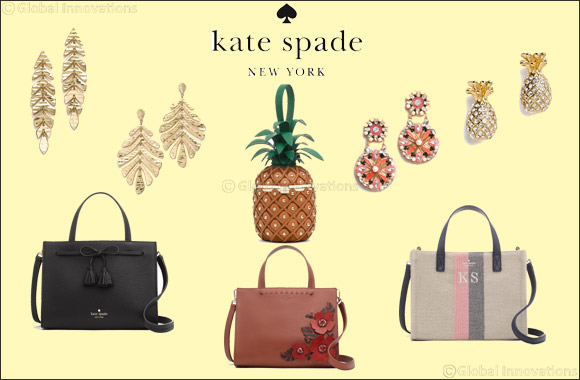 Before we say Goodbye to Flamingoes and Pineapples, Celebrate Summer 2018 with kate spade
Dubai, UAE, July 17, 2018: We don't necessarily need the solstice to let us know that summer has arrived—that much is apparent by the increased need for summer essentials.
It's getting hot in here, so take a look at kate spade's Summer 2018 collection to cool off and look fresh. Giving you the freshest looks, kate spade has a beautiful collection of belt bags you can strap on and just try to survive the summer heat. kate spade's summer collection also offers a range of summery and pretty off the shoulder tops, short-sleeve shirts, chic dresses and patterned shorts.

Inspired largely by the playful, romantic spirit of New Orleans, the collection is appropriately whimsical while still wearable day-to-day. The collection is perfect for spending a day at the beach, hanging out with friends, and shopping indoors. There's a little something for everyone in kate spade's Summer 2018 collection: Romantic florals, must haves bags and -- of course -- plenty of pink.

kate spade would like to celebrate the end of summer with flamingos and pineapples, before we say Goodbye to Summer 2018.
Home
>>
Fashion Section