Home
>>
Real Estate & Retail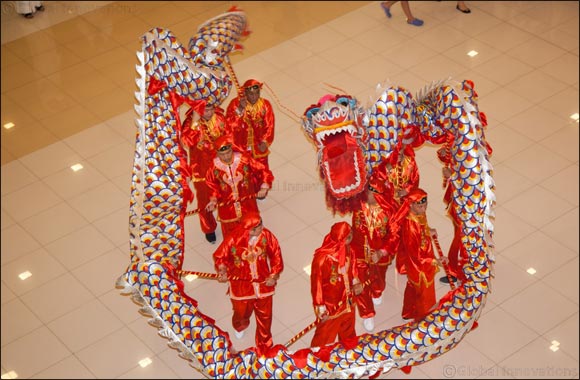 Dragon Mart celebrates UAE-China Week with exciting line-up of traditional Chinese cultural activities
Dubai, 18 July 2018: Dragon Mart – the world's largest Chinese retail and trading hub outside China, and the central hub of Chinese activity in Dubai – will proudly celebrate UAE-China Week with a range of traditional festivities and celebrations this weekend.
The live entertainment, from 19 to 21 July, includes lion dances, oriental music, roaming parades and more.
Omar Khoory, Managing Director of Nakheel Malls, owner and operator of Dragon Mart, said: "Dragon Mart was pivotal in establishing the strong trade and cultural ties shared between the UAE and China, and continues to be the focal point of all things Chinese here in Dubai. We are honoured and proud to be celebrating UAE-China Week."
The spectacular lion dance, performances by Chinese drummers, and Chinese dragon shows at Dragon Mart are scheduled for 3pm, 5.30pm, 7.30pm, and 8.45pm, daily from 19 to 21 July.
Home
>>
Real Estate & Retail Section