Home
>>
Fashion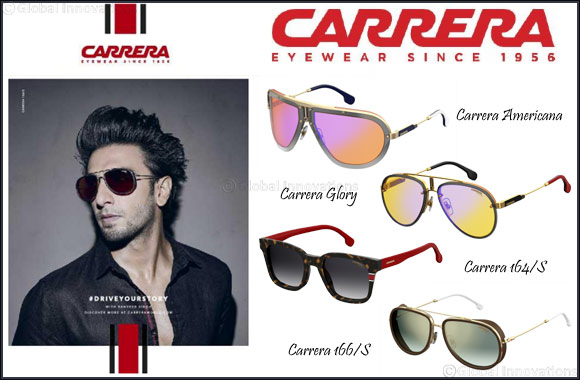 Carrera & Polaroid Spring/Summer Look 2018
Dubai, UAE, July 24, 2018: Combining classic shapes and craftsmanship with a dash of urban attitude, the Carrera Signature S/S collection focuses on styles that combine the flair of metal details with refined acetates.
Carrera 166/S AED 890
Carrera Americana AED 1450
Carrera 164/S AED 680
Carrera Glory AED 1210
All items are available at Carrera located in Yateem Optician, Al Shaya, Kefan Optics, Rivoli, Dar Optics, Optica, Al Jaber, Al Jamil and Int Optique
The new Spring/Summer 2018 POLAROID EYEWEAR collection is an explosion of colors and shapes. Pop inspirations, combined with contemporary styling and a perfect mix of playful hues, are all watchwords to describe the new collection of sunglasses and optical frames.
Polaroid 6043S AED 260
Polaroid 6041S AED 260
Polaroid 2064S AED 360
All items are available of Polaroid are located in, Al Shaya, Kefan Optics, Hassan's Rivoli, Dar Optics, Optica, Al Jaber, and Al Jamil
Home
>>
Fashion Section