Home
>>
Banking & Investments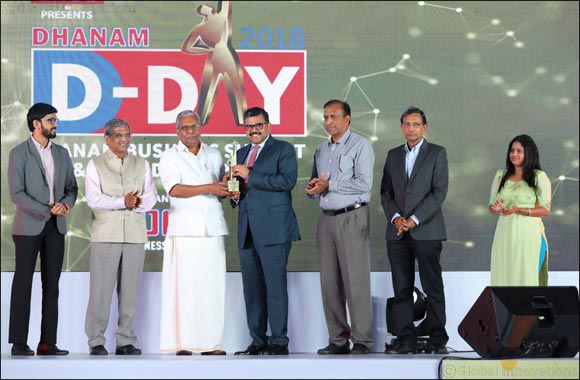 Promoth Manghat wins first ever NRI Professional of the Year Award instituted by Dhanam
Dubai, UAE, August 01, 2018: Promoth Manghat, Chief Executive Officer of UAE Exchange Group, has won the first ever Dhanam NRI Professional of the Year Award. The award was presented by the Minister for Industries- Kerala, A C Moideen at a function held at the Le Meridien Convention Centre in Kochi on the 26 of July in the presence of many business and political luminaries.
Promoth is an Executive Director of Finablr, a holding company in the UK, which brings together category-leading global financial services brands under one network. He also serves as the Chief Executive Officer of UAE Exchange Group, a Finablr network brand that is a leading global provider of diversified and innovative financial solutions in money transfer, foreign exchange and payments.
According to the eminent jury which selected the winners, Promoth Manghat has been recognized for the unparalleled growth he championed for UAE Exchange Group during the preceding year. He has been instrumental in formulating the organisation's global strategy that saw rapid expansion of the group's operations worldwide. An acknowledged industry expert in the financial services and Fintech domains, Promoth serves on the boards of the Finablr network brands. He also serves on the World Economic Forum's Global Steering Committee for Financial Inclusion that seeks to drive sustainable financial inclusion through digital channels.
Home
>>
Banking & Investments Section