Home
>>
Fashion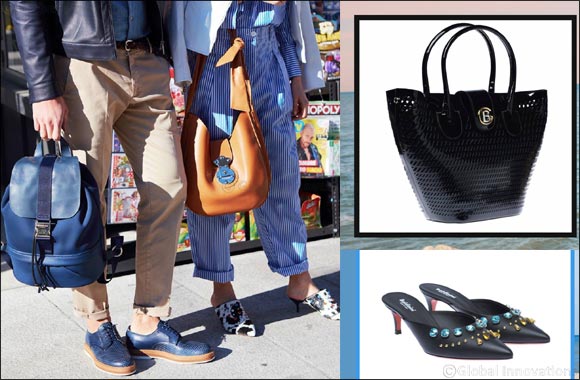 Grab the amazing Eid Al Adha offer at Baldinini
Huge discounts of up to 90% on men and women's footwear and accessories
Dubai, UAE (August 2, 2018) – Baldinini, the Italian luxury footwear and accessories brand, presents its great offerings for Eid Al Adha, giving customers the chance to own a piece or two of any of the Summer 2018 collection.
Starting from August 1st, Baldinini boutiques across the city are offering discounts of up to 60% on men and women's shoes including accessories, while the Baldinini Outlet Mall and Outlet Village stores are giving shoppers up to 90% discount.
Check the latest collections including sandals with luxury details and high-end materials which combines the glamour of Mediterranean flavour and Nomadism with comfort, while the crystalline seas of the Greek islands presents the line of décolleté of sandals studded with turquoise. In addition, Pyramids of ancient Egypt, home to the pharaonic riches reflect their pride in sculptural décolleté with basic, nude, camel and blue colour sandals.
Baldinini is also inspired by the late 90's, marking its great return through the sabot shines which come in turquoise or purple, contrasting with camel details and coral colored gemstones.
High-heeled shoes come in different styles of leather and calf skin materials. Bags come with various sizes and colours that can complement any fashion styles are also on sale.
The Eid Al Adha offer is valid at all Baldinini stores in Dubai Mall, Outlet Mall, Wafi Mall, Burjuman Center and Yas Mall in Abu Dhabi.
Home
>>
Fashion Section