Home
>>
Real Estate & Retail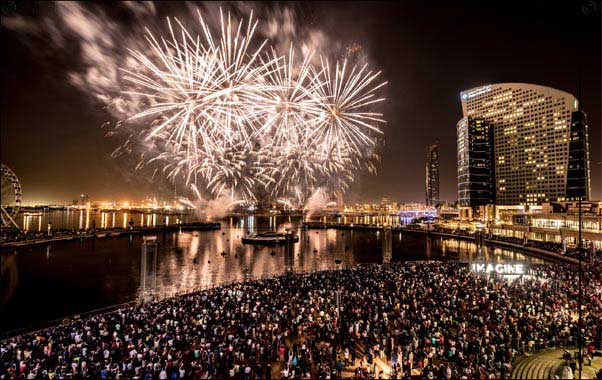 Celebrate Eid With Baby Shark Debut and Four Firework Displays at Dubai Fesitval City Mall
Spectacular Eid Al Adha celebrations in store for shoppers – with Pink Fong and Baby Shark shows as well as fireworks all throughout the holiday
Dubai, UAE, 5th August 2018: This Eid Al Adha, Dubai Festival City Mall will be celebrating the holidays with two sets of fireworks displays over two consecutive days as well as the much-anticipated Pink Fong and Baby Shark shows making its Dubai debut.
Bringing its record-breaking singalong to the Mall, Pink Fong and Baby Shark will be encouraging children and their parents to join in and take part in an all singing and dancing live show.
Shoppers at the Mall will enjoy numerous roaming entertainers every few hours, and the record-breaking multimedia IMAGINE shows that run daily on Festival Bay from 7.30pm every 30 minutes, keeping spirits high and energies charged during the long weekend.
The Dubai Festival City Mall Eid Al Adha schedule of events includes:
Activity
Details
Dates & Times
EID AL ADHA FIREWORKS
Spectacular firework display, specially made for the occasion of Eid Al Adha.
Date: 22 – 23 August (Subject to Eid Announcement)
Time: 9pm & 10:30pm
Location: Festival Bay
PINK FONG & BABY SHARK LIVE SHOWS
Children's all-time favorite hit song comes to Dubai for the first time to entertain family members of all ages at Dubai Festival City Mall.

Date: 24 - 25 Aug

Time: 5pm and 8pm

Location: Festival Square

ROAMING ENTERTAINMENT
Street entertainers will be performing throughout the mall, bringing entertainment and fun to kids & adults alike.

Date: 22 - 25 Aug

Time: 4pm, 6pm, 8pm & 10pm

Location: Mall-wide
PINK FONG & BABY SHARK LIVE SHOWS
Home
>>
Real Estate & Retail Section