Home
>>
Technology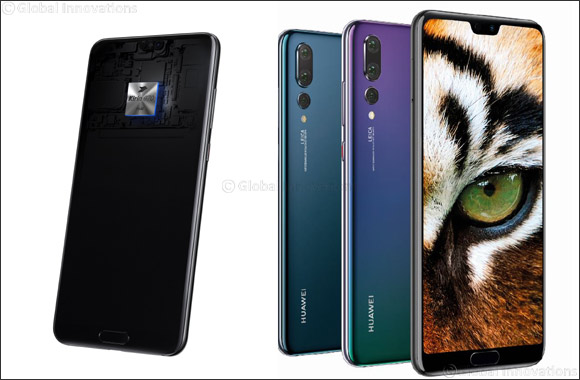 Why Are Chipmakers Making Smaller and Smaller Processors?
Dubai, UAE, August 14, 2018: If you're a hardware enthusiast who's been keeping a finger on the pulse of the industry, you've probably already read the news: Intel has delayed its 10nm chipsets again, and this time to the second half of 2019. When the world's largest integrated device manufacturer (IDM) announced its product roadmap, the 10nm line of processors were slated for a 2016 release, but citing problems with yield, Intel was forced to postpone the launch of its products once again. The current top-of-the-line enthusiast-grade Intel CPU is fabricated using the 14nm process.
But first, what do those numbers really mean? In short, not much today—it's become a little more than a marketing term, kept around to inform consumers that the industry has indeed been moving forward. Historically, however, that has not been the case. These numbers go by many names, some prefer to call them process technology, others process node, or even just node. They used to be tied to the parameters of transistors on a chip, such as gate length and minimum metal pitch, which traditionally were proportional to transistor size.
Moore's Law predicted that transistor density on integrated circuits would double every 24 months. To achieve that, the components of the transistors had to shrink by a factor of 0.7 each node, and thus the names of the nodes were established. However, as foundries adopted newer, more sophisticated transistor designs, aforementioned parameters stopped being the driver of die shrink. In fact, there were nodes where the gate size stayed constant while everything else on the transistor shrunk, allowing foundries to fabricate denser chips.
Shallow as they may be, process nodes still do a good job as indicators to highlight generational leaps in the semiconductor industry. While Intel hasn't been successful with the 10nm node, manufacturers focused on the mobile business have already produced commercially available 10nm products.
TSMC, for instance, manufactured the 10nm Kirin 970 SoC that is powering Huawei's flagship devices: the HUAWEI Mate 10 Series and HUAWEI P20 Series. Soon, however, 10nm will cede its "cutting-edge" title to 7nm, as rumors suggest both Huawei and Apple are moving to the next process for their upcoming flagship devices.
Generally, a denser chip equates to better performance and power efficiency. The former is driven by faster switching transistors, and the latter is due to a lower resistance and therefore lower current requirement for switching the transistors. Furthermore, the less power a chip consumes, the less heat it generates. Thermal performance is critical to ensuring a good smartphone user experience—a hot device is not only uncomfortable on the hand, but also could lead to processor throttling, which could severely hamper the performance of a device, leading to a subpar experience.
Additionally, moving to a smaller node enables a foundry to fabricate chips that are smaller, something that is extremely attractive to some of the foundry's biggest customers: smartphone manufacturers. In smartphone design, every tiny bit of space is a precious commodity. A smaller chip could enable a handset maker to shave an additional half a millimeter off a device's thickness, or make space for a slightly larger battery. Alternatively, smaller chips enable chip designers to integrate additional processor units, such as AI processors, ISPs and DSPs, or simply pack more transistors into a SoC to bolster its features. Also, a smaller chip requires less raw material to manufacture, translating to lower manufacturing cost.
Looking back to the short history of smartphones, we can see the semiconductor industry has always been the driver of innovation. It only took the industry six years to go from the 40nm K3V2 to the latest 7nm chip that Huawei is planning to unveil soon (more on this later). For better or worse, the performance of the chipset has always been the ceiling of smartphone capabilities—displays, cameras and graphical performance of devices are all limited by the performance of the SoC. But if we look at it from another perspective, as chipsets become more advanced, the feature set of smartphones will only get richer as time goes on.
Until transistors reach the size of an atom, there will always be ways to shrink them down further. Currently, TSMC already has a roadmap that goes all the way down to the 3nm process. Many technology companies are already eyeing to migrate to 7nm and leverage its improved performance and efficiency to run process-intensive tasks such as AI, VR, AR and blockchain-based workloads. With the TSMC's 7nm processors entering mass production in June 2018, devices carrying the new 7nm chips will likely hit the market soon.
According to Mr. Richard Yu, the CEO of Huawei CBG, Huawei will unveil the Kirin 980 at IFA, which will be the first commercially available 7nm chip in the world. The Kirin 980 will power the Mate 20 Series.
Rumors say that the Kirin 980 will feature an octa-core CPU comprising four A76 cores and four A55 cores, with the larger cores running as fast as at 2.8GHz—if those are true, the Kirin 980 will have the most advanced ARM CPU core configuration at launch. Huawei will likely put its proprietary GPU into the Kirin 980, and rumors are saying it will be 1.5 times more powerful than the Adreno 630 in Snapdragon 845. There's also no reason to believe that Huawei will launch the chipset without GPU Turbo support. As to the NPU, murmurs in the market indicate that the Kirin 980 will also feature a new iteration of the AI processor that feature improved AI performance.
While the actual specifications of the Kirin 980 have not been announced yet, we can get a rough idea of its performance by reading TSMC's official website, which states the foundry's 7nm technology improves processor speed by approximately 20 percent and consumes approximately 40 percent less power compared to its 10nm counterpart.
In this fiercely competitive smartphone market, Samsung is the only one amongst the top 3 manufacturers that is still stuck on the 10nm process, launching its newest flagship Galaxy Note 9 with a 10nm Snapdragon 845. The other two giants, Huawei and Apple, are both moving to the 7nm process with their latest offerings. Mr. Yu is so confident with the Kirin 980, in a recent interview he said, "The Kirin 980 will be far better than competitors." Great news for Huawei fans.
Huawei has a stellar track record of leading chipset development. With Kirin 950, Huawei was the first to launch a 16nm chip, which came at a time when Qualcomm was designing chips for the 20nm process.
With Qualcomm behind and Samsung seemingly content with its partnership with the laggard, Huawei's next device could well be the best Android device to come out in 2018. HUAWEI Mate 20 will launch with the world's first 7nm chipset this October—consumers won't have to wait much longer to experience the power of a next generation processor.
Home
>>
Technology Section