Home
>>
Entertainment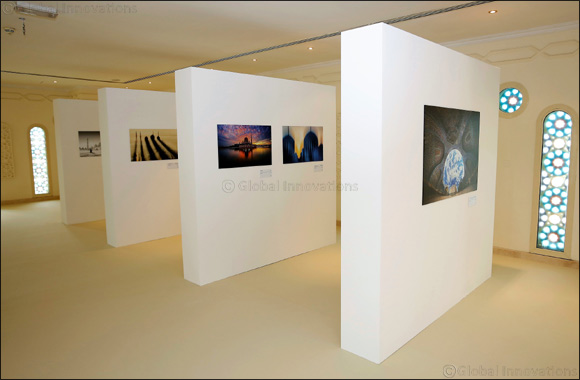 Dubai Culture Announces Launch of 'Mosques of The World' Exhibition
As part of the Authority's efforts to highlight the importance of Islamic arts and culture
The exhibition includes 32 photographs taken by creative photographers from 15 countries around the world
Dubai, United Arab Emirates, 18 August 2018: Dubai Culture & Arts Authority (Dubai Culture), the Emirate's dedicated entity for culture, arts, heritage and literature, launched today a photo exhibition about the 'Mosques of the World', in cooperation with Hamdan bin Mohammed bin Rashid Al Maktoum International Photography Awards (HIPA) and Sheikh Mohammed Centre for Cultural Understanding. The event will take place at Jumeirah Mosque and will continue until the end of October this year.
The launch of the exhibition coincides with the Hajj season, supporting the Authority's efforts to highlight the importance of Islamic arts and culture, and to establish Dubai as the capital of Islamic economy. In addition, the exhibition emphasises the spiritual beauty of mosques and highlights their artistic architecture, showcased through the creative lenses of participants from around the globe. A total of 32 images were taken by creative photographers from 15 countries around the world.
HIPA launched the 'Mosques of the World' competition on Instagram, where two winners were selected based on highest number of likes from the general public. This edition's theme highlights the role of mosques in societies and reveals unique architectural masterpieces. Visitors can learn about the evolution of architecture, designs, and styles from one civilization to another.
Saeed Al Nabouda, Acting Director General of Dubai Culture, said: "Organising this prestigious exhibition strengthens Dubai's and UAE's statuses as destinations for cultural and cultural exchange between nations and the people, especially as it promotes the culture of tolerance and promotes values of understanding and peace in accordance with the principles of the UAE. The exhibition is in line with our mission to highlight local and international talents in the field of Islamic arts and culture and will also help highlight our tireless efforts to build partnerships and develop innovative projects and initiatives that support our leadership's vision of strengthening Dubai's global position as one of the most artistically conscious and established cities in the world."
Al Nabouda added: "The exhibition is part of our vision to establish Dubai as a global, creative, and sustainable city for culture, heritage, arts, and literature. It also supports Dubai Culture's 'Art Everywhere' strategy, which aims to encourage local and global creative talents and promote their artistic work around the city in innovative and creative methods."
His Excellency Ali bin Thalith, Secretary General of the Hamdan bin Mohammed bin Rashid Al Maktoum International Photography Award said: "Photography is a powerful medium that allows photographers to speak and communicate with the rest of the world without words. Using that as inspiration, we set out the unique challenge of documenting the beauty of Islamic architecture and mosques to our Instagram community through the HIPA Instagram Photo Contest. The results were inspiring and highlighted the wide array of Islamic architecture found around the world while also underlining the photogenic serenity and appeal of these places of worship. HIPA is delighted to collaborate with Dubai Culture and SMCCU to create this unique visual experience that will no doubt be enjoyed by visitors to the Jumeirah Majlis."
HIPA was established to promote global interest, improve performance and creativity in the field of photography, create a world-class platform, and encourage citizens to participate in international competitions and activities.
Abdulla bin Eisa Al Serkal, Director of Sheikh Mohammed Centre for Cultural Understanding said: "The Sheikh Mohammed Centre for Cultural Understanding was created to bring cultures together, and to promote mutual understanding and respect. It is therefore our pleasure to host this beautiful and insightful exhibition; an opportunity to share our culture and customs with many."
The Sheikh Mohammed Centre for Cultural Understanding is dedicated to bringing together cultures to promote understanding and mutual respect under the slogan 'Open Doors, Open Minds'. The Centre was launched by HH Sheikh Mohammed Bin Rashid Al Maktoum, Vice President and Prime Minister of the UAE and Ruler of Dubai, and emphasised the need to reach out and educate expatriates in the traditions and customs of the UAE. The Centre received many awards for its role as a bridge connecting more than 200 nationalities living, working and visiting the country, as well as for spreading cultural understanding.
Dubai Culture aims to enhance Dubai's cultural scene and draw attention to the UAE's rich heritage with a variety of initiatives that take place throughout the year. The Authority's mandate is to build bridges of constructive dialogue between different civilisations and cultures through enriching initiatives that benefit Dubai's citizens, residents and visitors.
Home
>>
Entertainment Section