Home
>>
Banking & Investments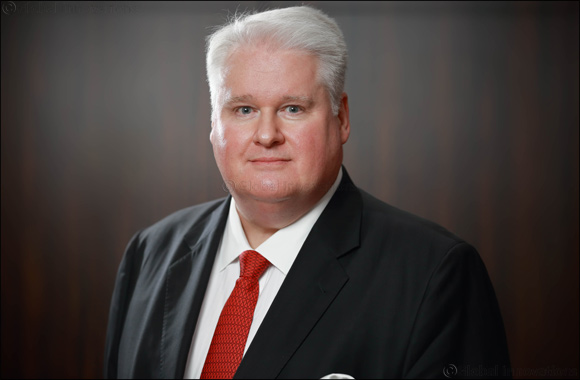 Debate about auditor scepticism must address public concerns, says ICAEW
Debate about auditor scepticism needs to be more substantial and constructive, according to ICAEW's latest report Scepticism: The Practitioners' Take. The report captures fresh insights from auditors, and those who train and regulate them. It highlights what auditors are doing and recognises that they have lessons to learn, but also says that it is unhelpful to use 'lack of auditor scepticism' as a catch-all explanation for anything that goes wrong on audits.
Dubai, UAE, August 28, 2018: Professional scepticism is at the heart of what auditors do. Without it, the audit has no value. The current debate about the need for auditors to exercise more scepticism is important. But the quality of the debate on scepticism has, to date, been somewhat superficial.
"Simply calling for more scepticism, or for more documentation of it, is neither practical nor desirable. Scepticism is a means to an end, not an end in itself. Scepticism is about quality, not quantity – asking the right questions, not just a lot of them. Auditors cannot carry on asking questions ad infinitum, nor should they. Reporting deadlines mean that there comes a point at which it not only seems pointless to ask any more questions - either 'just in case', or 'because we can' - but at which it is not practical to do so. The problem of scepticism is one of human behaviour when working to deadlines and budgets," explains Katharine Bagshaw, ICAEW Manager, Auditing Standards.
The report on auditor scepticism presents the considered views of auditors in a hostile current environment. It notes that while auditors must make changes to fulfil public expectations, the temptation to simply call for 'more scepticism' should be resisted. The report emphasises the many ways in which audit firms are trying to make sure that scepticism is skilfully exercised in the field.
Michael Armstrong, ICAEW Regional Director for the Middle East, Africa and South Asia (MEASA), said: "Auditing plays a vital role in the success of organisations across the GCC especially as the economy strides toward transforming to a 'smart economy'. Recent global and regional audit failures, creating significant reputational problems, have made people concerned with the challenges the industry is facing. At ICAEW we are fully committed to investigating audit scepticism and hope auditors in the region are able to learn from reports such as these, enhancing the credibility and efficiency of local institutions."
The report highlights changes that need to be made to enhance auditor scepticism. Auditors first need experience and an intimate understanding of the business. They then need to step back to see the bigger picture. Methodologies also need to be sufficiently robust to withstand the pressures that build towards the end of a complex audit, and to enable auditors to challenge management effectively from start to finish.
Many interviewees believed recent pressures such as increasing subjectivity in accounting requirements and rising expectations among regulators have contributed to an increase in scepticism compared to a decade ago. Interviewees also emphasised that scepticism is not just for auditors. Audit committees, management and internal auditors should also demonstrate how they have challenged and probed systems, controls and financial information.
Bagshaw explains: "Preparers of accounts, in particular, need to exercise scepticism themselves before handing information over to external auditors. Most of ICAEW's members are in business, there is a shared responsibility for scepticism: it needs to be exercised by all of our members, not just auditors."
There was a good level of consensus among those interviewed on what needs to be done to enhance scepticism. ICAEW's key takeaways from the interviews conducted are as follows:
Structural changes are needed within the firms: firms increasingly acknowledge that if their plans to exercise scepticism in higher risk areas are to survive contact with the first deadline, structural changes are needed to methodologies, working practices, training, recruitment and retention, to support and encourage scepticism in the field.
Auditors are not the only people who can or should exercise scepticism: auditors and audit regulators are challenging other stakeholders in the wider financial reporting supply chain, particularly preparers, to practice what they preach by exercising scepticism themselves. Auditors are also challenging regulators to be more open about 'what good looks like'.
Scepticism is about quality, not quantity: scepticism is about asking the right questions, not simply a lot of them, and about not accepting the first answer. It is also clearly about having the experience to recognise what can go wrong, and the structures in place to ensure that those without that experience – junior audit staff – learn to apply it from those who do.
Firms should not send out mixed messages: they should not encourage scepticism in the classroom, but discourage it in the field. Everyone involved, particularly junior staff, needs time to develop, exercise and enhance their sense of what might be wrong. For junior staff to learn from their own mistakes, budgets may need to accommodate the pursuit of a few 'unprofitable' lines of enquiry.
A requirement to seek out contrary evidence will not enhance the exercise of scepticism: auditing standards and professional ethics require auditors to exercise professional scepticism throughout the audit and in specific areas. The International Auditing and Assurance Standards Board (IAASB) will consider in more detail whether auditors should be required to seek out contradictory, as well as corroborative audit evidence in the near future. Its preliminary deliberations are aligned with the views of those interviewed: requiring auditors to seek out such evidence does not seem feasible, desirable or necessary within the current framework. To do so would result in a fundamental shift towards a more adversarial approach that would at best inhibit the open, robust and frank dialogue between auditors and management and, at worst, close it down. What is required is for auditors to provide a robust challenge to management, to test assumptions and to consider in detail what it would take to invalidate management's assertions, and the likelihood of that happening.
To be sceptical, auditors first need experience and an intimate understanding of the business. They then need to step aside. Specialist knowledge and an intimate knowledge of a business may lead to groupthink, but without them auditors cannot mount an effective challenge to management. Asking 'stupid' questions in the absence of such knowledge has value, but it is limited. Auditors need a bank of experience to enable them to react quickly in a changing environment. They also need to be able to step back and consider the bigger picture.
Home
>>
Banking & Investments Section