Home
>>
Fashion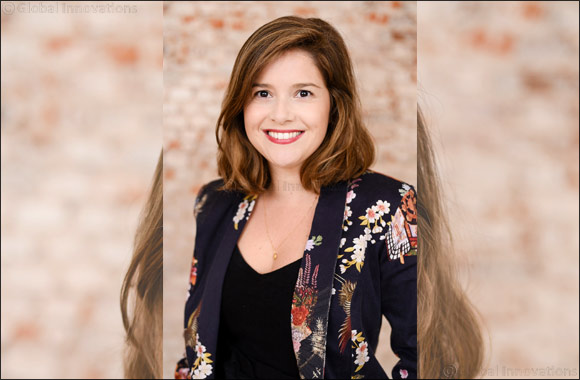 Abicalçados, The Brazilian Footwear Association, with a firm foothold in the UAE, launches new visual identity
Brazilian Footwear Industries Association (Abicalçados) seeks to adapt to new market reality with its new visual identity launched on the occasion of Direções Prize
This is the first major update in the identity of the 35-year-old association since 2007, when celebrating its 25th anniversary
Alongside the Brazilian Trade and Investment Promotion Agency (Apex-Brasil), Abicalçados provides its varied collection as part of the exports promotion program, The Brazilian Footwear
Dubai, United Arab Emirates, September 05, 2018: Brazilian Footwear Industries Association (Abicalçados), an international association and creator of the Brazilian Footwear program alongside Apex-Brasil aiming to increase exports and exposure of Brazilian footwear brands through development, trade promotion, and image actions focusing on the international market, presents a brand new visual identity. Seeking to adapt to the new reality of the market, which aims at closer, simple, objective relationships, the Brazilian Footwear Industries Association (Abicalçados) launched a new visual identity on the occasion of the Direções Prize, on April 26.
The organization was created in 1983 and represents the more than seven thousand Brazilian footwear companies. Without losing its essence, its identity was modernized according to the minimalist trend. This is the first major visual identity shift for the brand since its 25th Anniversary in 2007.
Commenting on the new visual identity, Alice Rodrigues, Coordinator of Abicalçados' Image Promotion Unit, said, "We chose a cleaner, more objective look. Such objectivity is an essential premise for success in an increasingly information-filled world, where relevancy must be observed."
The current updating follows a global trend of major world brands by simplifying its features and shapes. The new brand reflects an important moment, of looking at history and recognizing the work done, but it also highlights the beginning of a new period, in which the organization stresses its mission to represent, defend, develop, and promote its members in Brazil and all over the world.
Home
>>
Fashion Section