Home
>>
Technology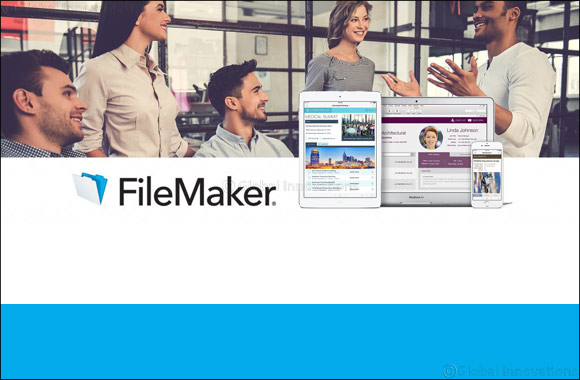 Winsoft International Announces Its Participation in the Gitex - Technology Week 2018
OCT 14-18, 2018 at DUBAI WORLD TRADE CENTRE
Dubai, United Arab Emirates, September 23, 2018: WinSoft International is an innovative International software publisher. Its know-how is to localize software for the MENA market that supports the special characteristics of Arabic and right to left languages. Winsoft partners with FileMaker, an Apple subsidiary, to make breakthrough technologies accessible to Middle Eastern countries.
FileMaker is the world's leading workplace innovation platform. It provides everything you need to streamline workflows and solve faster your ever-changing challenges. You can design and create custom apps for your business, share them so your teams can work anywhere, and integrate your apps with software services and iOS devices.
Hundreds of companies in all fields of activity and educational and governmental institutions have developed and deployed a custom FileMaker app to run their activity in the Middle-Eastern countries.
Mihaela Vignon, Sales Manager at WinSoft commented: "Among our delighted customers we count: AGECO International, Haddins Fitness Club, Sanad Academy, MenaBev, Al Jouf University, Petrochem and many others".
"Our attendance at GITEX 2018 will be a great opportunity for WinSoft to increase the brand awareness of FileMaker in the U.A.E and the Gulf Countries, to introduce the workplace innovation platform for SMEs and Global companies and to expand our network by recruiting new partners in the MENA region" added Vignon.
This year, WinSoft will be delighted to welcome you at the booth E4-20 - Hall 4 with special treats for visitors of the French pavilion.
According to Sayed Bondok, IT Supervisor at Al Jouf University, "FileMaker has a huge potential in Middle Eastern Countries and should be used in every industry as a standard within 2-3 years".
Home
>>
Technology Section