Home
>>
Real Estate & Retail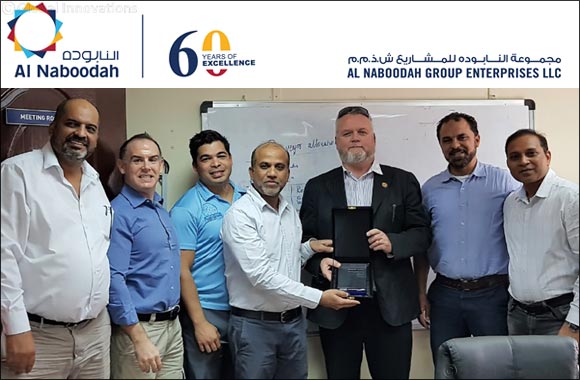 ANCG Named Safety Contractor of the Year 2018 by RTA
Dubai, October 8, 2018: The Civils division of Al Naboodah Construction Group (ANCG), a subsidiary of Al Naboodah Group Enterprises, one of the UAE's oldest and most respected family conglomerates, was recently named Safety Contractor of the Year 2018 by the Dubai Roads & Transport Authority (RTA). At a prize giving ceremony hosted by the RTA, the award was presented to Mr Senan Al Naboodah, Managing Director of ANCG.
Commenting on the award, Mr Senan Al Naboodah said: "We are extremely proud to have received this award from the RTA, which validates our unfailing commitment to the health and safety of all our employees. We are committed in providing internationally-accredited safety training and the appropriate equipment and protective clothing to all of our site staff, as protecting our workforce is our top priority."
The award comes following a rigorous submission and presentation process undertaken by the RTA to assess the HSE standards and culture of ANCG. With a target of 'Zero Accidents Every Day', Al Naboodah's award-winning approach to Health & Safety focuses not only on compliance with UAE labour laws and regulations, but also on constant innovation and striving to improve, with initiatives including Visible Felt Leadership, a 'See It Sort It' programme and ECITB-accredited training for all site workers ensuring that their standards are among the best in the region.
Home
>>
Real Estate & Retail Section